Partner Bios
Stacy Cronkright
Indianapolis
317-288-8725
scronkright@kcsllc.net
Stacy has over 10 years' experience in Pharmaceutical sales. She joined Key Corporate Services in 2012 and is now a Partner. With another 5 years' experience working as an executive recruiter in in this sector, she leads a team of specialists in talent acquisition and management consulting for CMO's – Contract Manufacturing Organizations within the Pharmaceuticals and Biotech industries.
Stacy specializes in the successful placement of candidates into leadership positions, from mid-management to VP-level as well as other business development professionals in the Pharmaceutical industry around the US and in Europe. Her experience includes evaluating, developing and executing strategic hiring plans. She is involved intimately in organizational succession plan development and execution and partnering with clients in developing customized human capital-hiring solutions.
Stacy holds a Bachelor of Arts degree from the University of Kentucky. She regularly attends industry trade shows, including DCAT, AAPS, BIO and Informex, where she networks with industry managers while remaining current on trends in the Pharmaceutical sector.
Todd Downing
Indianapolis
317-288-8722
tdowning@kcsllc.net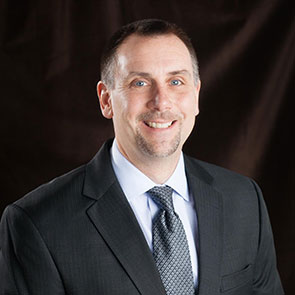 Todd has enjoyed 30 years of Consumer Products, Lawn & Garden, horticultural and agricultural experience, which he leveraged into developing KCS' Horticultural and Consumer Products practice 10 years ago working as a talent acquisition and advisory partner with companies in this sector.  His industry experiences include pesticide, herbicide and fungicide controls; fertilizers; soil amendments; hard good manufacturing; imported goods manufacturing; retail; distribution; organics; propagation equipment and plants.
Todd launched the Distressed Finance Division at KCS prior to the Great Recession of 2008/9 in recognition of the unique skill sets required to work within the various segments of corporate recovery and recapitalization. Positional recruiting emphasis includes: Partners, Senior Managing Directors, Managing Directors, Directors, Vice Presidents, Senior Associates/Consultants, Associates/Consultants, Analyst, Research managers, Interim Senior Level Executives (CRO, CRA, CEO, CFO, COO); CERTIFICATION EMPHASIS: CIRA, CTP, CPA, CFA, CFE, CFA, CDBV, CVA, ABV. Representative clients include Financial and Operational Advisory Firms, Investment Banks, Private Equity Firms, Lenders and Corporations.
His experiences include advising and assisting companies with evaluating, developing and executing strategic hiring plans; succession planning; behavioral based assessment; benchmarking; building and reorganizing corporate teams; on boarding; evaluating and negotiating compensation standards; and retention.
Todd has recently served in a retained manner as:
Advisor to a startup Organic Fertilizer Company's talent acquisition and org chart development.
Advisor to the AmericanHort board of directors in their search for the new association CEO and President – Ken Fisher.
Advisor to the Board of Directors of a L&G chemical and fertilizer manufacturer in the successful full circle recruiting process of a CEO/President and subsequent Vice President of Sales and Marketing.
Advisor to one the world's largest substrate providers.  The collaborative achievements include restructuring the Americas organization chart, developing behavior based hiring standards and assessments, implementing consistent on board plans, managing talent acquisition and hiring efforts globally and successfully increasing retention rates.
Advisor to a leading national horticultural industry Distributor in both succession plan recruiting of divisional leadership role and in the top grading of sales/marketing leadership roles.
Advisor to a durable goods manufacturer to the Grocery industry as they moved corporate headquarters and manufacturing to the US from Canada resulting in a new organization chart and successful hiring of multiple positions from VP Sales/Mkt to Purchasing Manager.
Advisor to a dominant live good grower to the Mass Merchant channels top grade leadership positions in both the propagation management (GM North America) and business development leadership (VP Sales/Mkt)
Advisor to a NYC based Restructuring & Turnaround firm identifying the succession plan for a Sr. Managing Director to assume firm leadership, On Board schedules, Mentoring practices and additional executive search within the org chart inclusive of a Corporate Finance practice leader.
Advisor to national advisory firm in an executive recruiting role for their Transaction Advisory, Litigation Support, Crisis Turnaround and IB platforms.
Provider of executive recruiting to a middle market investment bank specializing in merger & acquisition advisory, institutional private placements of debt and equity, financial restructuring and corporate turnaround, valuation and strategic consulting
Advisor to a global advisory firm in an executive recruiting role for their Financial Advisory, Turnaround & Restructuring, Performance Improvement and Valuation platforms.
Advisor to a PE held distressed durable goods manufacturer as they moved corporate headquarters and manufacturing to the US from Canada resulting in a new organization chart and successful hiring of multiple positions inclusive of CFO and Accounting Manager.
Advisor to global restructuring firm in identifying the Managing Director to lead all business development and case efforts out of NYC.
Todd is a member of the AmericanHort, AIRA and AHMA.  He regularly attends trade events inclusive of The National Hardware Show, IGC, Cultivate, Hardware Coop Trade Shows, L&G Distributor trade shows, and has participated as a panelist for seminars at the Cultivate show and published human capital articles for the trade magazines.  He graduated from Bowling Green State University, with a Bachelor's Degree in Business and is certified in Behavioral Based Assessment.