Food Ingredients Recruiters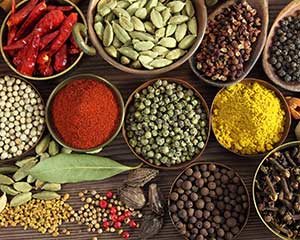 When it comes to placing the right candidates in executive positions, it helps to have a recruiter and search team with numerous years of experience and vast network within the industry. That's why we at Key Corporate Services have positioned ourselves as a top Food Ingredients, Additives & Nutraceuticals Recruiter, filling top talent across not only North America but Europe and Latin America as well. Our experienced staff is ready to answer the call to help you find the perfect job for you in an industry ripe for growth and opportunity.
The ingredients industry has experienced significant changes as in the last decades. Making products healthier, keeping up with changing tastes, and concerns about food supply are challenges all food companies face. As these firms work to gain more business and make our foods better and safer, the need to control all aspects of the supply chain and develop the products that consumers want require talented and experienced individuals who can make an immediate impact on the bottom line of a company.
Key Corporate Services fills a variety of positions for our clients from manufacturing and R&D to leadership and sales. We're seeking individuals with executive presence — professionals who have charisma, composure, and confidence in times of stress.
One of the most important characteristics of professionals in this industry is to be proactive in times of changes. As our tastes and dietary preferences evolve, so do the food ingredients, additives and nutraceuticals industries that satisfy those needs. The industry is always in need of technically talented and innovative people along with those that can bring the product to market once it has been developed. We are exceptionally well connected to introduce candidates to the best ingredient companies and to find the best for our clients.
If you believe you're qualified for one of these positions, be sure to visit our 'Current Openings' and contact us today. If you are in need of talented people for your team be sure to contact us to see how we can help.
Types of Executive Searches:
Executive Level (CEO, Pres., GM)
Vice Presidents
Director Level
Key Account Management
Account Management
Directors of innovation
Quality Management
Manufacturing
International
EHS
Supply Chain
Operations
Business Markets:
Food Ingredients
Flavors
Food Additives
Nutraceuticals
Baking Ingredients
Dairy
Beverage
Confectionery
Cereal
Sensory Science
Food Chemistry