Dave Kerns and Jeff Wilson – Founders
Dave Kerns
Managing Partner
CPC (Certified Personnel Consultant)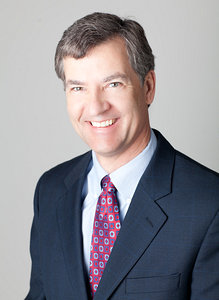 Dave got his start in business in his father's company, a trade show marketing and meeting planning firm, which served associations and corporations across the country. In addition to leading the sales effort to sell trade show booths, Dave was responsible for identifying business opportunities for the company and helped develop many successful trade shows, including one of the first computer industry trade shows in Indiana.
In 1986, Dave joined the Indianapolis office of one of the nation's largest recruiting companies. Dave helped make this office one of the most successful in the country. In twelve of his thirteen years there, he ranked in the top 10% of recruiters in the nation, and he was named Account Executive of the Year four times. During his last three years at the company, Dave took on an assistant manager role and led his own team of recruiters.
In addition to earning him a place in the company's Hall of Fame, Dave's accomplishments helped prepare him for cofounding Key Corporate Services. Moreover, his experience in filling high-level positions in the chemical, pharmaceutical and biotech industries has helped Key Corporate Services achieve success in corresponding practice areas.
Originally from Columbus, Indiana, Dave lives in Indianapolis with his wife Debbie and their two children.
---
Jeff Wilson
Managing Partner
CPC (Certified Personnel Consultant)
CERS (Certified Employee Retention Specialist)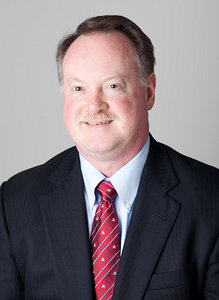 Originally from the Indianapolis area, Jeff grew up in Colfax, Indiana. In his youth, Jeff worked on local farms and gained experience in agriculture production, which he would later apply to his recruiting career. After graduating from Purdue University, Jeff joined the Human Resources Department of the Indiana Farm Bureau Cooperative Association, where he was responsible for recruiting and training, and later played a key management role at the Hamilton County Co-op.
In 1986, Jeff joined the same large recruiting firm at virtually the same time as his future partner Dave Kerns. Building a highly successful recruiting practice, Jeff was in the top 20% of the firm's recruiters for many of his years of tenure. After leaving this firm, Jeff developed a new niche focus in 1994, recruiting in manufacturing and engineering, in which he is still active to this day.
Placing a high value on training, in 2008 Jeff became one of the first 40 people in the US to be certified in employee retention by National Association of Personnel Services (NAPS). Jeff is also certified by NAPS as a CPC and has been trained in behavioral interviewing.
Jeff lives in the Indianapolis area with his wife Susan and their two daughters.