Partner Bios
Debi Robinson
Executive Director of Recruiting
Food and Nutrition Ingredients
317-813-2125
drobinson@kcsllc.net
Debi joined Key Corporate Services in November 2013 after working for as a recruiter for a local search firm specializing in the healthcare industry. Her focus at Key Corporate Services is recruiting for sales, marketing and leadership professionals in the food ingredients, animal nutrition and personal care markets.
Debi's clients often remark on her tenacity to get the job filled for them. She is very committed to her clients and works to uncover the top talent that they desire. She participates in a number of trade shows including IFT, Supply Side West, Society of Cosmetic Chemists to mention just a few. This gives her constant access to talent that she can evaluate while cultivating long term relationships.
Debi graduated from Indiana State University with a degree in Marketing. Before beginning her recruiting career, Debi worked in Human Resources for four years.
---
Brandon Miller
Partner, Executive Search & Advisory
Drug Discovery | Preclinical CRO
317-849-5319
bmiller@kcsllc.net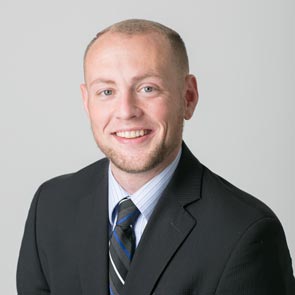 Brandon leads Key Corporate Services Drug Discovery & Preclinical CRO Practice. He joined KCS in 2017 and has quickly gained a reputation as a trusted advisor to both clients and candidates alike.
Brandon specializes in the commercial function, placing candidates into leadership positions from mid-management to C-suite as well as other business development professionals in the Pharma Services industry across North America and Europe. He has established strong partnerships with premier Private Equity firms in the Pharma Services industry and works with a number of their portfolio companies to develop and execute strategic hiring initiatives and custom human capital-hiring solutions.
Since joining Key Corporate Services in 2017, the company has set multiple revenue records, including the best single month and the best quarter in the company's 20-year history. Prior to KCS, Brandon spent 3.5 years with a boutique search firm and member of Sanford Rose Associates, a top 10 global Executive Search Firm supporting a wide variety of industries.
Brandon regularly attends industry trade shows including SOT, ACT, DOT, BIO and others where he is afforded the opportunity to meet and network with industry leaders and keep a pulse on the market. He has been featured on Legal Drugs Podcast after publishing an article titled, "Top 10 Drug Discovery & Preclinical CROs to Watch as We Inch Closer to Q4 and 2020" generated widespread attraction and appeared in the AALAS membership magazine, Laboratory Animal Science Professional, January 2020.
Brandon enjoys spending time with his beautiful wife, son, and daughter in his free time. And as a native Hoosier, he has an unrivaled passion for the game of basketball.
---
Blake Nevins
Partner, Executive Search & Advisory
Life Sciences & Healthcare Technology | Bankrupty & Restructuring
317-288-8728
bnevins@kcsllc.net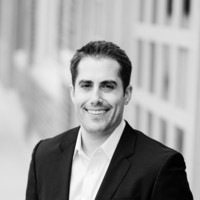 Blake joined Key Corporate Services in 2017 after managing and leading sales teams in the retail space. He leads the technology initiative into life sciences and healthcare as well as a niche finance function with bankruptcy and restructuring.
Blake partners with leaders to bring best in class talent and consulting services to their organization and has established strong partnerships with a number of companies. His holistic approach to serving key accounts is pivotal in KCS's success in securing partnerships with some of the most progressive companies in the country. Guided by an understanding of the strategic priorities and challenges facing talent shortage, Blake leads cross functional teams to find the best candidates for his clients. He primarily focuses on the commercial function, placing sales and marketing leadership candidates from mid-management to C-suite.
Blake regularly attends conferences and industry trade shows including Drug Information Association (DIA) and Summit for Clinical Ops Executives (SCOPE). He graduated from Franklin College with a Dual Bachelor of Arts in Business Management and Marketing.