Bobby Young joins Key Corporate Services as an executive recruiter in our Food Ingredients, Additives, and Neutraceuticals practice area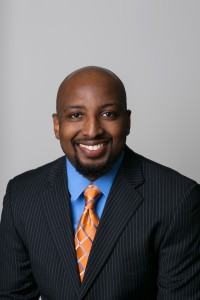 Key Corporate Services is a major national and international executive recruiting firm in the area of food ingredients, food additives, and neutraceuticals. This month, we welcomed a new executive recruiter to our firm who we believe will make this practice area even stronger: Bobby Young.
Bobby brings to the table a substantial career focused on science and sales. His first major job was at a local chemical company. Working as a marketing assistant, he gained knowledge of science in general and chemistry in particular. Next, at Roche Diagnostics, he was a product specialist for a diagnostics product. There he offered technical support and learned how to provide excellent customer service. His last job before joining us was as a territory sales manager at a food ingredient manufacturer in Ohio. There he became known for going the extra mile and then some. About his approach to work, Bobby says,
More than a couple times we didn't have enough people in production, so I would go and blend the same products I was selling on a daily basis. Getting the job done is always first priority.
I asked Bobby how the experience and skills he's acquired thus far would help him in his new role as executive recruiter:
I enjoyed visiting all of our customers' facilities and seeing how the foods I'd been enjoying for years were made. I gained a pretty strong knowledge base about how food ingredients are produced and used and all of the people involved.

Beyond that, I feel my sales experience had made me good at communicating with people and bringing them together. People typically say that I'm personable and easy to work with. I also tend to roll with the punches and just provide great service no matter what. I'm really looking forward to applying these skills to food ingredients and nutrition.
Bobby has very quickly found a home at our company. I asked him what working for Key Corporate Services is like:
It's great. Everyone has their individual desk, of course, but there is a big sense of team. We strive together to make it happen. Everybody is a great resource in terms of answering questions. It's been a big help.
I also asked about the leadership style of our founders and managing partners Dave Kerns and Jeff Wilson:
They are very good at empowering you. They give you the necessary tools, so you can be the best you can be. The opportunity is there if you are motivated. There are clear expectations, but they don't micromanage.
Bobby is ready to put his extensive knowledge and experience to work for you! He is searching for top professionals in the food ingredient and nutrition sector, as well as for companies that are looking for the best talent. Please contact Bobby at 317-598-1950 x105 or at blyoung@kcsllc.net.
Matt
The Key Corporate Services Blog Team
Handy guide to our blog post series