Realizing the Benefit of a Talent Recruitment Partner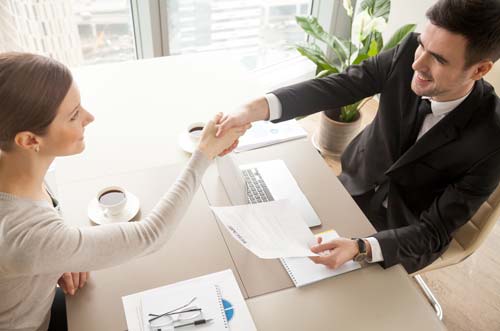 Executive recruiters are powerful allies in hiring for leadership positions. The executive hiring process is intricate and time-critical, and having an executive search firm as part of your recruitment strategy is an advantage. Making the most of your retained recruitment services is financially worthwhile and helps avoid the cost of a bad hire. Here's what to know about partnering with an retained executive search firm and getting the most out of the relationship.
Why Partner with an Executive Search Firm
The value of an executive search company is in their:
Tailored recruiting services
Industry Expertise
Scalability
Access to a vast network of qualified, vetted candidates
Executive recruiters have years of experience perfecting their effective recruitment strategies and practices. You benefit from their ability to identify and pursue game-changing executive level candidates that may not be actively in the market for a new job.
Working with a specialized executive search firm has additional advantages, namely being paired with an industry insider. A niche executive headhunter possesses in-depth industry knowledge, and can help you formulate competitive compensation packages and give you the competitive edge to beat out your competitors for the services of peak performers.
Maximizing The Talent Recruitment Partnership
Teamwork Mindset: Be involved, communicate, and drive working together as a team. Don't look at the executive search firm as a separate entity; an executive firm is not intended to replace or take over HR. They are there to be your talent recruitment partner.
Scope of the role: Have a clear definition and scope of the role in mind going into the discussion. This is imperative in finding top, highly skilled candidates that are an ideal match for your organization.
Expectations Setting:

Project Outline: Establish the project overview by setting clear expectations and communicate them promptly to your executive recruiters. This will ensure that you are on the same page as your management recruiters and the project runs smoothly.
Accountability: Identify your company's contact person and any company team members that must be informed, consulted, or responsible at any phase in the hiring process. Communicate this to the internal contact person and your executive search consultant.
Deliverables: Jointly agree to the hiring process specifics such as timeframes, candidate profile, background check, and internal candidate management.
Proactiveness and Receptivity: Go beyond the traditional client and executive recruiter relationship in your communication. Be present and maintain open communication lines, always be prompt to convey any changes, keep an open mind, and be prepared to accept input as well as any scenario that might come up.
Hiring the right talent plays a major part in a company's success. Adding an executive recruitment company to the recruitment strategy will enable your organization to maximize potential, focus on business objectives, make the most of your external recruitment efforts, and optimize your executive hiring process.
Are you partnering for success?
Key Corporate Services specialized in recruiting executive candidates in the Pharmaceutical, Biotechnology, Industrial Chemicals, Engineering, Manufacturing, and Food Ingredients industries. We can helpyou with Retained/Engaged Search or Multi-Hire Project Search and Recruiting. We've been partnering clients like you for over 20 years, and look forward to partnering with you.