Career Goals: How To Communicate With Executive Recruiters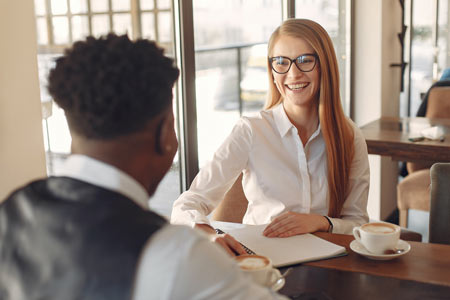 In this competitive climate, tapping the resources of a executive recruiter is a wise idea. While a headhunter can help you achieve your career goals, it's important to maximize your relationship with this professional in order to find the best possible match for your skill sets and salary requirements. If you plan to use the services of a recruiter, be sure to keep the following tips in mind to make the most of this career-building relationship.
Initiate The Relationship
When you meet with a recruiter in person or via a virtual interview platform, be sure to be open and honest about your skills and job preferences. When meeting online, be sure to be somewhere that's free of all distractions. This is a business interview so treat it formally. You need your recruiter to be your advocate so it's important to convey your professionalism.
To enhance the interview process, be sure to have your resume in front of you along with a bulleted list of items you want to discuss. These items should include your salary and benefits needs as well as any other workplace considerations that are important to you.
Maintain Your Relationship
After meeting with your recruiter, be sure to find out about how they prefer to maintain contact with you. Many are open to texting but others may prefer email or phone calls. If your recruiter gets in touch and needs some additional information from you, be sure to supply it as quickly as possible to demonstrate your interest in their help. If you find a position on your own, be sure to let your recruiter know so they don't unnecessarily invest more time on your behalf.  Recruiters are professional networkers, so build your credibility with the recruiter by providing referrals of excellent candidates or job openings that you hear about.  This type of action will not only build good will it also gives the recruiter more incentive to keep in touch with you.
Long-Term Relationship
Even after you land a new job, take care to maintain a relationship with your recruiter. Let them know how it's going periodically and how your career goals may be changing. They can continue to help you advance your career and may contact you in the future with exciting career prospects for you to consider.
Nurture a strong professional relationship with your recruiter so they can get to know you and your preferences in detail. The more transparent you are about your goals, the more effective they can be at helping you achieve them. Remember you can also rely on Key Corporate Services to help you find your next great job. Its team of professional recruiters are there to help you find your ideal job fit.
Contact Us To Achieve Your Career Goals
Key Corporate Services has recruiters that are experts in the biotech and pharma, food ingredients, engineering and manufacturing, finance and accounting, and industrial chemicals industries. We've helped many, and look forward to helping you with your career goals.