Executive Employee Retention Strategies During A Crisis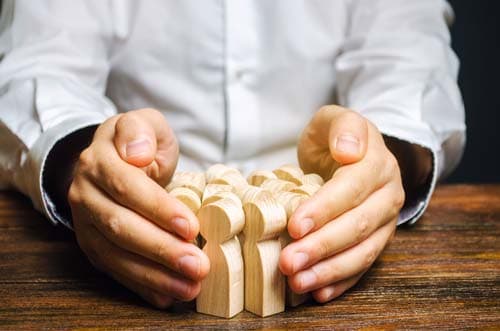 There are no proven go-to leadership retention strategies for a long-term crisis on a global scale. No playbook or experience to show us the way. CEOs and HR executives need to blaze new trails to not only retain key leaders, but to improve employee morale and engagement.
Complicating Factors for Leadership Retention
Life sciences and pharmaceutical industries are experiencing a growing skills shortage due to the fast pace of technological innovation. PharmExec.com reported in April 2019 that skills shortages were "imminent," and the pandemic has accelerated the situation.
Job opportunities in life sciences, pharma, clinical research, and contract manufacturing operations are expected to experience continued high growth through 2024 due to billions in investments from public, private, and philanthropic organizations.
Rapid growth opportunities, an ongoing health crisis, a skills shortage, and billions of investment dollars are converging to put life science companies at risk of losing their A-team leaders to recruitment.
5 Employee Retention Strategies To Add To Your Crisis Retention Plan
Meaning and purpose are often more important to employees than money. A 2018 Harvard survey found that "9 Out of 10 People Are Willing to Earn Less Money to Do More-Meaningful Work." Key employee retention strategies during crises are to engage and instill meaning and purpose.
Create cross-functional teams reporting to an executive hub to predict where your company and industry are headed. Run simulations for predictions approved by the executive hub to identify skill, knowledge, and operational gaps. Planning can increase employee optimism.
Get personal. There's a lot happening in people's lives that leadership may be able to solve. For example, a spouse or partner of a key employee may have lost their job permanently. They may accept a position thousands of miles away causing the family to move and result in the loss of a key leader. Companies may be able to pre-emptively help the family member find a local position and retain the key employee.
Reinvigorate wellness programs. Provide nutritional and health information that puts some control back into employee's health and wellness. Leadership actions like organizing digital happy hours or joke sessions instill camaraderie for those working from home.
CEO digital town halls. Reduce uncertainty through regular updates and Q & As.
Improve your talent pipeline. When the crisis has passed, they'll be a flurry of recruitment efforts. It's important to create a pipeline that not only identifies candidates for new positions but creates a database of potential recruits for key current positions should someone leave.
During a crisis, CEOs and HR are often pressured to address external demands and may overlook internal issues like employee engagement and retention. The future is uncertain, but CEOs can use scenario planning and process efficiency teams to create a retention program that re-engages and retains key leadership.
---
Key Corporate Services is a retained search firm specializing in biotech recruitment, pharmaceuticals industry recruitment, life science recruitment, CDMO, CMO, CRO, E-clinical and chemicals recruitment. David Kerns & Jeff Wilson, co-founders of Key Corporate Services, have built a highly focused team skilled at matching employers with candidates and working as your partner in talent acquisition.