Ethnic Cuisine Fueling Rising Demand for Authentic Local Flavors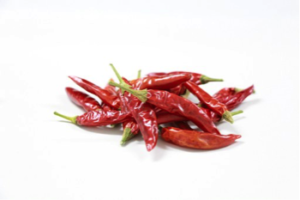 The increasing popularity of ethnic cuisine is fueling a rising demand for spices. According to Gary Augustine, executive director of market development for US Spices and herbs company Kalsec, "If you look at spice and herbs, the power of them continues to be strong globally."
This is driven, in part, by an increasingly global economy and technology and a desire, primarily driven by millennials, to experience new flavor profiles in spices and herbs. This consumer group is leading the way toward more customized, health-conscious eating with plant-based products. There is an increased focus on reducing food waste along with a push for clean-labeling and removal of synthetic ingredients. These trends include an increased awareness and desire for authentic local flavors.
As foreign travel becomes the norm for many people, consumers are being put in touch with ethnic flavors their parents never experienced. There is a rising preference for hot spices, fueled by travelers wanting to experience the same tastes they enjoyed while abroad in exotic locations.
Hot spices are leading the way
While established spices like cinnamon and ginger are expected to be popular in 2017, hot spices from Africa like harissa, peri peri, and ras el hanout are becoming more mainstream. Shichimi, a Japanese mixture made with ground chilies, tangerine peel and flakes of dried seaweed is also seeing an increased demand in the market.
Meals of curries are fueling increased spending in the U.S. for middle east spice blends like smoked paprika, cumin, pepper, cayenne, turmeric and caraway. An eastern Mediterranean blend of spices called Baharat represents a new all-purpose seasoning touted by spice giant McCormick.
There are perceived health benefits associated with hot spices
There are also perceived health benefits associated with consumption of hot red chili peppers, primarily in deaths due to heart disease and stroke. Some clinical trials are recommending a diet that includes the consumption of chili peppers and other spicy foods.
McCormick has made recent acquisitions including the purchase of top Italian spice-maker Drogheria & Alimentari and the Australian company behind the Gourmet Garden and the Italian flavoring firm Giotti. It's expected that General Mills and Unilever will be acquiring additional flavoring companies also in the near future as they position for a greater presence in the exotic spices market.