Key Corporate Services partner spotlight: Jeff Wilson
Let's meet the two founders and managing partners of Key Corporate Services. Today we'll learn more about Jeff Wilson. The following is Jeff's bio in his own words.
—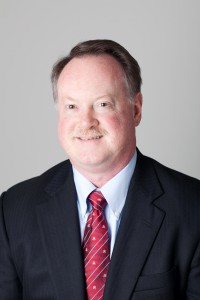 I grew up in Indianapolis, Fishers, and Colfax, Indiana. At a young age, I was engaged in farm work, FFA, and 4-H, and agriculture continued to be a big part of my career over the years. I've always been active in national organizations. I was an Eagle Scout and a state FFA officer. While I was earning my BS at Purdue, I was president of Delta Upsilon Fraternity 1981-1982 (I would later be president of the fraternity's alumni board 1990-1993).
After graduating from Purdue in 1982, I joined the Indiana Farm Bureau Cooperative Association in their Human Resources Department, handling recruiting and training functions. I then moved into a sales manager role at the Hamilton County Co-op until 1986, when I joined a large national recruiting firm.
My previous leadership experiences in not-for-profit organizations were an excellent springboard for my career in the world of recruiting. I quickly built a successful practice, earning several sales incentive trips along the way. It was also in this large recruiting firm that I met Dave Kerns. We became good friends and, of course, would later found Key Corporate Services together in 2000. Before that, I had one further career step: in 1995, I joined CMS Management Services. There I developed a niche in manufacturing and engineering recruiting. Today, our manufacturing and engineering practice area is an important part of our success at Key Corporate Services.
Starting our own recruiting firm was a dream that we made come true. We knew it would be tough and challenging, but it has been even more rewarding than we had expected. At first it was just Dave and I, but in 2004 we hired our first Search Consultant and started building our organization. Today, we have 11 recruiters and need several more to fulfill the demand for our services.
One of my main roles in Key Corporate Services is training. I am constantly working on building my own skills and helping others build theirs. In 2008 I became one of just 40 people (at that time) to be awarded the CERS designation (Certified Employee Retention Specialist) through the National Association of Personnel Services (NAPS) and trained in behavioral interviewing. I currently hold certifications in CERS and CPC (Certified Personnel Consultant). The CPC designation focuses on ethics, methodology, legal knowledge, and best practices in the search industry.
Today, I am an active member of the Fishers Rotary Club and serve on the Board of Directors for the Historic Ambassador House & Heritage Gardens.  I live in the Indianapolis area with my wife Susan and our two daughters.
—
Dedication and enthusiasm are the hallmarks of our partners and recruiters, which we have seen in Jeff's bio.  If you would like to work, as a client or a job-seeking candidate, with people who truly love their job, we encourage you to contact us.
Matt
The Key Corporate Services Blog Team