Preparing a "What I have to offer" list for your next interview.
Previous posts in this series:
Personal Branding- it is everything when it comes to landing a job!
 Marketing your PERSONAL BRANDING to specific job postings 
"Life isn't about finding yourself. Life is about creating yourself."– George Bernard Shaw
In previous posts, we've discussed the importance Personal Branding plays in beating out the competition in getting a job interview. And the actual interview is the most important occasion to put your personal branding to use.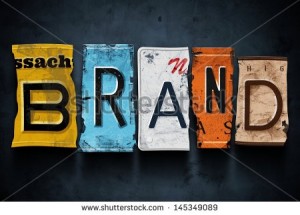 If you still don't know what personal branding is, you only have to look to Hollywood for the answer. The best example of successful personal branding has to be the late actor Cary Grant.
Strong, confident, handsome and charming, with an accent that made all the girls go wild – Cary Grant had it all. A persona like that would have to be entirely authentic, or else the audience would easily see right through the façade.
The reality was something different. In fact, the debonair Cary Grant was really born a workingman's Archibald Leach. Meanwhile, four failed marriages means he couldn't talk his way out of every domestic disturbance. And that accent? Totally made up! Is nothing sacred?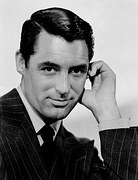 Archibald Leach was the least likely person to become Cary Grant. When he signed a contract with Paramount Pictures on December 7, 1931, Leach was left behind and Cary Grant was invented. The English born actor dropped his name, Bristol accent and his underprivileged background to become a symbol of the American Dream. His new mysterious persona would make him an American icon – even though he was British. Richard Torregrossa, the author of Cary Grant: A Celebration of Style, said Grant is, "the movie star of movie stars who perfected charm and elegance with such ease that he fooled us all into thinking we could do it, too, as if it was as simple as a card trick".
In his films, Grant would rarely leave his new persona behind, and the public never got tired of it.  After all, Grant famously once said: "Everyone wants to be Cary Grant. Even I want to be Cary Grant."
 What a great example of successful "personal branding". The fact is, personal branding should reflect your distinct talents and what people say about you when you're not around. And, as Cary Grant knew so well, it is how you position yourself in the marketplace.
An article in Forbes.com entitled "How to Showcase Your Personal Brand In a Job Interview" highlighted how a strong brand will is essential if you are going to be noticed apart from the competition. The smart job seeker creates a brand that is unique and compelling to the recruiter. It will be a brand that will make the interviewer see him/her as the best fit for the job.
The interview is the time you must showcase your personal branding. This represents the next phase in your career and life. And you must act in a focused, determined and consistent manner reflecting a personal brand to the interviewer that is a perfect match for their needs.
Knowing how to verbalize your brand during the interview is critical to painting a picture of someone uniquely qualified for the position.
"How do I showcase my personal branding during that all-important interview", you ask?
Your answer lies in the research you already have done when you first reviewed the job posting. Remember those soft skills mentioned in the job posting? Those are important to the employer. So make sure you discuss those specific skills during the interview.
For example, if organizational skills are mentioned, you need to specifically highlight examples of using that skill in previous positions. Focus on all the skills mentioned in the posting, and make a concerted effort to give examples of each that were matched in previous employment.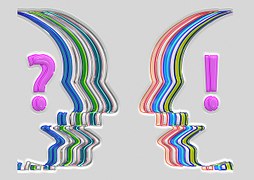 Guide the conversation to include a discussion of these skills and expertise. You want to convince the hiring manager that "you've been there and done that" and can do it again in those areas that are most important to him.
You must establish you personal branding early in the interview.
Very early in the interview, you need to establish your branding through a quick "positioning" statement that succinctly describes what you offer. Listen for the interviewer to give you the opportunity to do this. It may come when you are asked "Tell me about yourself."
When asked this question, don't blow it by answering the wrong way. Many people will respond by talking for minutes on end with a chronological listing of every job they've ever had.
Don't you do this!   Let your resume speak to your job history!
Instead…
Make a succinct statement of who you are as a professional and what you've accomplished. This should only be two to three sentences max. Practice and nail down this "positioning" statement describing yourself before the interview so that you can deliver it naturally and concisely. A well-delivered statement on your part will help the interviewer start a line of questioning where you can weave in what you want them to know.
While any interviewer wants to control the flow of the questions, you should still try to weave your carefully crafted message points about what you will do for them into the format of the questions they've decided to ask.
Offer a brief summary of your qualifications and then a highly organized and bullet point listing of all your major accomplishments. Your intent here is to provide the interviewer a concise overview of your personal brand that represents a perfect match to his needs. He/she needs to see that you are a solid fit.
Throughout the interview, express yourself in ways that highlight your personal brand. Your goal is to make the interviewer pleased that they chose to meet with you and that this is time well spent. This process starts at the beginning of the interview and end with a firm handshake. Direct eye contact along with a big smile and high energy level is a must. Let's face it; these simple body language communications go a long way in selling the interviewer on your personal brand also.
Realize any interview is "their" meeting. You are invited to the meeting to see if you can impress them based on what they want to know. Use the format of their questions to weave your personal brand into your answers. This will make you seen as uniquely confident in your abilities to match the needs of the job.
Continue with your personal branding approach when the interviewer asks "Do you have any questions for me?"
Use this time to ask a couple of "well thought out" questions that will allow you to prove you are right for the job. Prepare ahead of time on the questions you might ask. They should be questions that can highlight your unique personal branding image. By crafting questions along this line, you can reinforce the expected answers from the interviewer with confirmation that your experience is a perfect match
Do this, and you will be successful in personally branding your uniqueness. And that is as valuable as gold to any interviewer!