The State of the Petrochemical Industry – Let the good times roll!
The petrochemical industry today plays a critical role in the manufacturing and consumer sector. Products include paint, plastic, rubber, detergents, dyes, fertilizers, textiles, and solvents.
And, times are GOOD!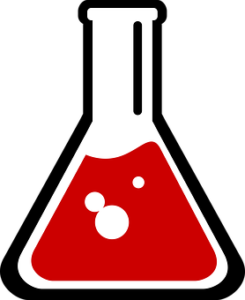 Driving the healthy condition of the industry is an abundance of low-cost natural gas, a key ingredient in the manufacturing process. It's directly related to the fracking boom. The relatively recent emergence of large supplies of shale gas has certainly had a positive impact. The American Chemistry Council estimates this bubble of affordable gas has stoked investments in US Chemical projects by $179 billion. That translates into a plethora of new jobs, estimated at 462,000 indirect and direct jobs.
Major players expanding their operations
One only has to look at the Gulf Coast region to see where a considerable amount of the growth in petrochemical operations is taking place. A Dow plant, touted as the "crown jewel" of the company's expansion plans in the area, will be built to produce ethylene which is a primary building block in most plastics.
And in Pennsylvania, Shell announced plans to invest $6 billion to build a polyethylene plant. Other companies have announced plans to expand petrochemical projects including Exxon, Phillip 66 and Chevron.
But… will the good times last?
Industry leaders are betting future profits on an expanding Asian market. Major consumption centers are shifting to Asia. China's economy is starving for more petrochemical products. India is also becoming a large consumption center. A paradigm shift is taking place in the industry as consumption centers shift from the West to the East. And, the Middle East is emerging as a global production hub with natural advantages to low cost feedstock. But politics (both home and abroad) always add uncertainty when seeking growth in foreign markets.
Not to be ignored is the affect the Paris Accord on climate change might have on global markets over the long-term. Pollution, brought on carbon dioxide emissions, is a growing issue in some of these new global markets, particularly in China. These concerns have made oil companies look for ways to diversify away from fossil fuels.
Whether or not the growth "bubble" bursts anytime soon, no one knows. Gas prices projections remain at historical lows for 2017. And, industry capital spending is forecasted to surge in the coming year.
At Key Corporate Services, our Industrial Chemical division has several job openings at any time. If you work in this industry, please contact us to discuss how we can help.