The Three Challenges Contract Chemical Manufacturers are Facing Today
Their role in the chemical industry
The source of chemicals used in so many finished products today doesn't come from the manufacturers of those products. On the contrary, it's the contract chemical manufacturers that often provide businesses those chemicals used in the products.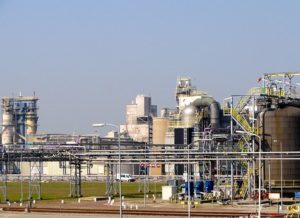 Businesses may decide to use contract chemical manufacturing services to process company-acquired ingredients into finished chemical components or as a source to provide specialty formulas. In either case, it often makes good business sense for a business to use the supporting services of contracting chemical manufacturers.
Industry site Chem.info recently detailed the problems this niche industry is facing in the current economy:
There is a shortage of qualified workers
While times are good in the chemical industry and jobs are plentiful, finding qualified employees is a challenge. The very nature of the work associated with the contract chemical manufacturing industry causes employee churn.
According to Jack Drawdy, the vice president of sales and business at MFG Chemical, "the jobs can be repetitive and require workers to closely keep up with processes." While automation has expanded throughout traditional chemical plant operations, that is not always an option in the contract chemical manufacturing arena, where multiple chemistries may be involved with different products being made from one day to the next.
Logistics is a growing problem
Like other industries, the shortage of qualified truck drivers has posed logistics nightmares for the chemical industry across the board, including the contract manufacturing sector.
An estimated 54 percent of the industry's goods and chemical shipments are made by trucks. This dependency will only increase as major producers continue to build new plants and expand output.
Regulatory guidelines could change with the Trump administration
Trump has issued an executive order calling for two regulations to be eliminated for every new one enacted. That has caused uncertainty in the industry, as everyone is wondering which agencies will be impacted. The chemical industry, for the most part, is taking a conservative approach and assuming that the current regulatory environment will stay about the same.
Key Corporate Services' Chemicals Executive Recruiter and Search team is constantly placing elite professionals within the chemical industry. They work with all suppliers involved in manufacturing chemical additives used in the industry.