Tips for a Successful Take Our Daughters and Sons to Work Day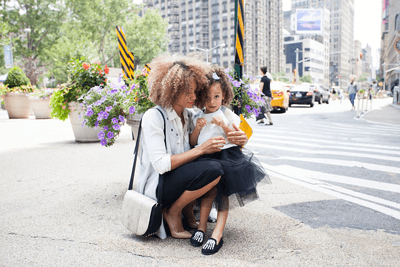 Celebrated annually on the fourth Thursday in April, Take Our Daughters and Sons to Work Day is an opportunity for parents and mentors to show the value of education and to see the possibilities for the future. In order to have a successful day, here are some tips for you!
Seek and receive approval – At least two months ahead of time, you should be requesting approval from your child's school and your employer. You might encourage your company to register with the Take Our Daughters and Sons to Work Day organization, make it a company-wide event, or plan activities. Don't forget to check with your son and daughter!
Plan the Day – Once you receive approvals, you should create a plan with your son or daughter in mind. Put yourself in your child's shoes and consider their interests, age (8-18 is recommended), attention span, and current schedule. This means include breaks and plan an escape, should you need one.
Discuss the Rules – at least a few days before, discuss what the plan, answer any questions, set any expectations you might have, and give them a pep talk about how fantastic of an opportunity this will be.
On the day – You'll want to introduce to your son or daughter to your colleagues. Encourage your child to return the introduction in a professional manner (greeting and handshake). In order to make the most of the day, you should keep it as close to your day-to-day as possible so he can see you tackle challenges and problem solve.
Reflect on the day – Take a few quiet minutes to sit down with your son or daughter to ask them what they enjoyed or learned. You could even have them write a few sentences to share with the class if they ask her.
Thank you for encouraging, inspiring, and introducing girls and boys across the country to the workplace and empowering them to think imaginatively about their family, work, and community lives.
Resources
Sources