Top tips for practicing for an interview
At Key Corporate Services, our specialists facilitate the interview process by educating the candidate on the company and the position before the interview. But, it's the wise candidate who prepares for the interview by practicing in advance. This can be done alone or involve recruiting friends and family to assist.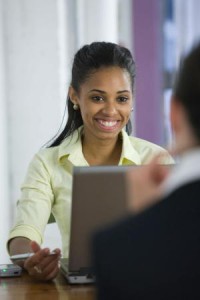 We have some simple tips on how to do that:
Practice Answering Interview Questions. Certainly any practice should include preparing a list of common interview questions.  If you've interviewed before, you probably will have no problems arriving at a list. If not, your specialist at Key Corporate Services can help you think of some. Some include:
What is your greatest weakness?
What is your greatest strength?
Tell me about yourself.
Use Flashcards. Take your questions and put them on cards. Shuffle them and become comfortable answering them in any order.
Record Yourself Practicing. Use a smartphone or camcorder to record yourself giving responses. If you don't have these tools, practice in front of a mirror. Watch your body language.  How's your eye contact? How's your posture? Do you sound confident?
Recruit a Friend or Family Member. Give your list of questions to someone ad let them interview you. Practicing with a friend or family member will provide you with a comfortable, safe environment for honing your interviewing skills and receiving feedback.
Dress the Part. Make the interview as real as possible by dressing in interview attire. It will add to the aura of realism.
Set Up an Interview Space. Make the practice location as real as possible by clearing away clutter.  Have a table with a chair on one side for the interviewer and another chair opposite for you. This adds to the formal atmosphere.
At Key Corporate Services, we believe any extra time a candidate takes in practicing interview techniques is time well spent. It boosts confidence and helps to ace the job interview.  And that's a good thing for everyone!
From The Key Corporate Services Blog Team