Are Millennials driving the trends in the Food Flavors?
As a major recruiter for Food Ingredients, Additives & Nutraceuticals, Key Corporate Services follows the trends in this industry closely. A major trend that's somewhat unique to America involves flavor experimentation.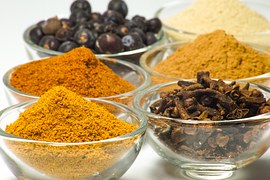 Flavor profiles are certainly changing. Related to these changes is an increased interest in the many food and cooking shows on television. And, they are becoming more popular than reality television.
The simple fact is this…Americans are highly interested in enjoying and experimenting with foods. Rod Sowders, CEO of Synergy Flavors, Inc. suggests, "Year to year foodie trends change with whatever the chefs are doing on TV."
Driving this increased interest in foodie culture are the millennials. They are showing a willingness to play with sweet, sour, savory, salty, and everything in between. They're the ones who are keen on sampling out-of-this-world mash-ups of flavors, though they're also curious about international foods, too. "It really is the next generation that's going to start to change the landscape."
Having travelled more than their parents, millennials have been exposed to a much broader range of flavor profiles than the previous generation. This international influence in young American lives is really having an impact on food flavors. Look around and you will see examples of widening multi-cultural influence in food tastes. Indian food chains and restaurants are springing up everywhere. And their customers are not just transplanted Indians.
These millennials bring home new tastes to their parents, and the older generations then start to embrace new tastes themselves. In response, food manufacturers are finding interesting ways to differentiate their products with new flavor palettes. This has resulted in an ever- increasing demand for more flavorists to identify flavors that will appeal to a large portion of the American population.
At Key Corporate Services, we have several jobs available now in this exciting industry. If you have experience in food Ingredients, give one of our recruiting specialists a call to discuss how we can match your skills to a new position.