Chemical Industry Growth – Could it be steamrolled by transportation problems?
Placement of elite professionals within the Chemical Industry is a major service we provide at Key Corporate Services. Our recruiting specialists work with suppliers involved in manufacturing chemical additives looking for executive candidates that make a real impact on their business and the company's bottom line.
By all estimates, it's a good time for the chemical industry. There is a renaissance of new plant openings and expansions, led by the abundance of cheap natural gas. Total manufacturing investment over the past four years in facilities amount to as much as $160 billion!
Both Dow Chemical and ExxonMobil are expanding operations along the Gulf Coast. But, industry analyst caution there are dark clouds on the horizon in the form of transportation delays.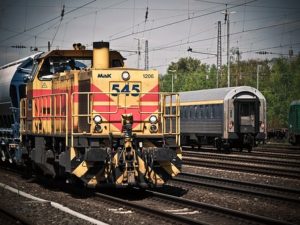 Industry publication ChemInfo.com recently detailed a story about the results of an industry survey made by PricewaterhouseCooper focusing on the transportation challenges facing this industry. They surveyed 68 leading chemical companies to understand the challenges they're facing with moving chemical via train, truck and the high seas.
The results were alarming.
Over the next three years, the industry expects to increase shipments by 36 million tons. While 20 million of that amount can be shipped via pipeline, the remaining 16 million will need to be moved by rail or truck. And therein lies the problem.
Trucking problems could stymie growth.
The trucking industry is faced with a growing shortage of drivers. This situation isn't likely to improve any time soon. Seventy percent of survey respondents said they were concerned about trucker shortages hampering business growth.
Rail congestion is also an issue.
Rail service in metropolitan areas and along the Gulf Coast region often gets backed up, causing uncertainty over guaranteed delivery times. Rail delays are a concern with 66% of survey respondents.
Ports' size and labor disputes present problems also.
Along the Gulf Coast, where most of the chemical growth is happening, ports can't accommodate the largest vessels. About 32% of the chemical export volume has to be sent overland to the East or West Coast for export overseas. And, labor disputes shut down West Coast ports for months in 2015. Some 60% of respondents say they are concerned about port-related issues.
Collaboration is needed.
Communication and collaboration with transportation partners will help mitigate transportation problems going forward. If the transportation industry is made aware of future volume estimates anticipated for shipment, they can better plan for the flow and work to prevent potential problems. Chemical companies should proactively work with their supply chain to minimize risk exposure and transportation bottlenecks.