The Critical Importance of Culture Fit for a Small, Family-Run Business
At Key Corporate Services, we work with both large corporate clients as well as the small, family-run businesses. Our specialists are always focused on finding leading candidates that meet both the skills and experience as well as the ever-so-important cultural fit of our clients.
Most any company or executive recruiting firm would agree that culture fit is an important consideration when hiring. But, its importance is heightened when hiring for a small, family-run business. Meeting this requirement is critical and calls for the most thorough assessment in the evaluation of the candidate. The skills and experience is just the starting point when considering the candidate's "fit" for the job.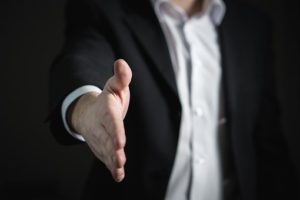 The unique environment of family-run businesses.
Family-run businesses are, by their very nature, highly personal places in which to work. Like your own family, their needs are unique within an employee pool that probably spans many generations. It behooves any hiring manager or executive recruiter filling a position for such a business to first analyze the dynamics of the family office environment. An understanding of the family objectives and their vision of how the company should operate over the next several years is needed. The employee hired must be someone who can see the broad picture and can always keep in mind the family's mission and goals.
Wanted: an expert generalist!
Stepping into the role of leading a family business usually requires being an expert generalist. While managing the family business, they must also understand what the family's requirements are, how they are staffed, and what their objectives are. They should know the questions that need to be asked to obtain the information needed by the family in order to make the right decisions.
They have to keep the family "train" on-track through their technical skills and competencies. The leader must be "one with the family". Doing so will often result in a long tenure in the family business that could last an entire generation. Hence, the identification and vetting process is so critical.