Dream relocation destination #2: Chicago, Illinois
Previous post in series:
In this series, we are looking at cities that inspire the desire to relocate. Cites that encourage people to dream big dreams. Once such city is Chicago, Illinois. Carl Sandburg called it the city of big shoulders. Frank Sinatra called it "My Kind of Town." And over 2.7 million people call it "Sweet Home Chicago."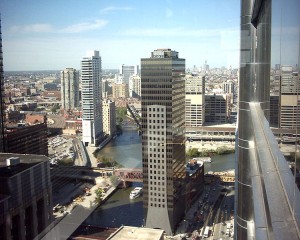 If you've ever visited this vibrant metropolis, then you know that this is indeed a city that feels like home. Midwest sensibility meets urban sophistication in the nation's third-largest city, known the world over for its historical highs—birthplace of the skyscraper and home to two World's Fairs—as well as its resiliency—after the Great Chicago Fire of 1871, the city was nearly rebuilt in one year.
Since Chicago is one of the big cities close to us here in Indy, we tend to go there often. We know personally that Chicago is a thriving and culturally and economically diverse town, and it's home to many Key Corporate Services clients.
So what's to love about Chicago? How about…
Although Key Corporate Services places top talent in all industries across the United States, it's true that we have a special relationship with Chicago because it's so close. So if you are looking for a job in Chicago, please take a look at our current openings. If you don't see what you're looking for, please contact us. We'd love to help make a dream job in Chicago a reality for you!
Matt
The Key Corporate Services Blog Team