Dream relocation destination #3: Los Angeles, California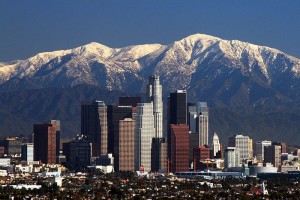 Previous posts in series:
In this series, we're looking at cities that make people dream big dreams. Modern cities that can only be called "world classics"! Today our city is LA!
Maybe you've always dreamed of living near the ocean–or are tired of bitterly cold winters. Perhaps you'd like to settle down where you can visit snow-capped mountains and the desert in the same day. If a beautiful climate and geographical location is what you seek, Los Angeles may be calling you!
LA offers much more than great weather, though. Given the city's geographic expanse and tremendous diversity, there are countless opportunities for exploration and neighborhoods for just about anyone. Here is a sampling of reasons why the second-biggest city by population in the United States makes for a fantastic relocation destination:
It is commonly understood that Los Angeles is where people with dreams of stardom aspire to be. But you don't need to be in the entertainment industry to make a good living here. In fact, Los Angeles is also one of the largest manufacturing, banking, and finance centers in the country. That is why Key Corporate Services regularly places top talent in Los Angeles.
If you are looking for a job in Los Angeles or Southern California, please take a look at our current openings. If you don't see your dream job right away, please contact us. We'd like to get to know you better and learn more about what kind of job and career interest you. Then we will keep our eye out for your ideal job in LA!
Matt
The Key Corporate Services Blog Team