Key Corporate Services launches LinkedIn Job Board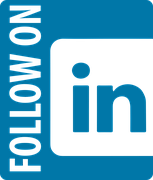 As one of the major executive recruiters in the country, Key Corporate Services continues to seek innovative ways to match great candidates to great companies.  With that in mind, we have recently added a Job Board on the popular social media site LinkedIn.
New positions are immediately posted as they become available 
Each of our recruiting specialists is now posting new job openings as they become available on this site. By clicking on the job title of the posted position, you are linked to a detailed description of the job and contact information.
Key Corporate Services recruits executive level positions in a variety of industries. Since our founding in 2000, it has been our focus to get the attention of the best and brightest candidates in the job market and tell our clients' stories so that we can introduce the "right" people to the "right" companies.
We see the addition of our LinkedIn job board as another way to facilitate the process of matching great candidates to the great companies we represent.
Become a member of our Job Board today
If you are a candidate looking for a job, go to our Job Board and click on the "ASK TO JOIN" button.  You will become a member of Key Corporate Services Job Board and have access to all job postings as they become available.
It's just one more way Key Corporate Services can connect talented candidates to great companies.
From The Key Corporate Services Blog Team