Preparation you need to do BEFORE searching for a C-level job
We have all heard the saying …"he who fails to plan, plans to fail."
That's certainly true today when searching for a job.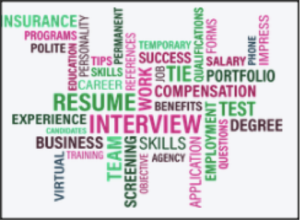 Doing this before firing off that first resume will save you a lot of wasted time and futile efforts. Key Corporate Services has been helping clients fill executive level positions for sixteen years. It's our recommendation that anyone looking for that next C-level job first take time to plan a strategy. It involves asking yourself a few questions that will aid in preparing you for the search to follow:
Do you know what kind of job you are looking for?
Answering this basic, but important, question will give you immediate direction. Can you succinctly (in one sentence) describe what job you want and the value you bring to that position? This is your elevator pitch. Do you know what companies exist that can provide those jobs?
What version of YOU shows up on Google?
Some job hunters find this fact un-nerving, but it has to be stated…any prospective employer or recruiter is going to search your name on Google. Have you goggled your name to see what comes up? If digital dirt arises, see if the content can be taken down. If not, work to build up positive search results to push down the negative ones.
Do you have an impressive Personal Branding presence online?
The key source here is your LinkedIn profile. Make sure your LinkedIn profile is complete and contains lots of content saturated with keywords and phrases relevant to the companies you are targeting. This way, your profile will be optimized to help you get found, on an ongoing basis, by recruiters and hiring decision-makers at your targeted companies.
What about that resume – Is it also branded?
Using the keywords and phrases described in your targeted job descriptions, write a resume that conveys the unique value you offer, in terms of expertise, driving strengths, passions and personality?
Do you know how to network to find those "hidden" jobs?
It's a fact that only 5% of c-level jobs are ever posted on job boards externally. Use sites like LinkedIn to connect with insiders at target companies. They can link you with hiring decision-makers so that you can circumvent the gatekeepers (Human Resources) and their Applicant Tracking System.
Taking some time to review these questions before you begin that c-level job search will pay off. You will increase your chances of success while eliminating a lot of wasted time and frustration.