Use Your Recruiter to Negotiate your Maximum Offer
As an executive recruiter, Key Corporate Services has been matching great candidates with great companies for 16 years. Of the many advantages a candidate has in using our services, one of the most important lies in the area of maximizing the salary that we can negotiate on their behalf. After all the work the candidate has put into the effort, once he/she hears the good news that the hiring manager has selected them as his choice, they only have one thought remaining. To quote a famous line from the movie Jerry Maguire – "Show me the money"!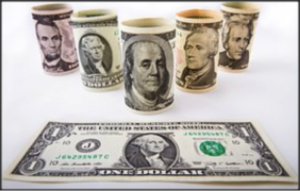 How we Do It
We have years of experience in negotiating salaries. And, that experience can work to the candidate's advantage when arriving at an excellent compensation package. As a representative for the candidate during this sensitive negotiation, Key Corporate Services can test our client's limits and arrive at the best package; one that acknowledges an appreciation warranted on landing a top candidate. Were a candidate to try negotiating on their own, the process would be fraught with tension and uncertainty about whether any deal was the best deal possible.
A winning candidate must be ecstatic about being selected. They must have the attitude "I'll take this job regardless of what they offer". It's the job of the recruiter to have a more levelheaded approach. We understand that fair compensation is based on both market conditions and the candidate's experience. This understanding critical to a happy, long-term employee/employer relationship.
Ultimately, the candidate makes the decisions during the negotiation process, with the recruiter being the messenger and buffer. Think of the recruiter as the buffer between both parties. They hear very honest and direct feedback from both sides. The recruiter's job is to translate that information into a win-win situation.
At Key Corporate Services, we compensate our recruiters to make placements. But recruiters want to make the match when it benefits all parties. Offers that don't produce hire jeopardizes reputations with the client and is money down the drain. And that's not where anyone wants to look when they are asking, "Show me the money!