Successful Workforce Planning: The Challenges it Presents to any HR Department
It's no exaggeration to say that, in today's talent-based economy, the workforce itself is the most valuable asset of any organization.
In the fight for top talent, workforce planning is the war room of HR. Yet, many HR organizations are not prepared for current or future workforce gaps that will limit execution of business strategy. An article by Forbes highlighted a survey of HR departments on workforce planning. While 95% admitted that workforce planning is business critical, only 31% claimed to be able to execute it effectively. Yet at the same time, boards of directors, CEOs and chief human resources officers will frequently declare that workforce planning is a top priority for their organizations.
"Why is that," you might ask?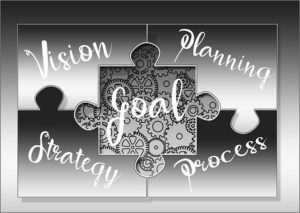 If both HR departments and their CEO's recognize the importance of workforce planning, why isn't it done better and more consistently? After all, as the saying goes. "he who fails to plan, plans to fail!
HR challenges to workforce planning
We offer some following reasons why HR departments find workforce to be a challenge:
It's a matter of time – Getting the buy-in of managers can be difficult. After all, they are focused on current year results. Workforce planning typically addresses a longer time frame so managers may not see the importance of involving themselves with something that doesn't translate in immediate gains to this year's performance.
Data Integrity – Even with state-of-the-art HR technology in place to capture, track and mine the data, very few organizations possess the analytical and interpretive skills necessary to transform this into meaningful outputs.
Control – Managers may be inclined to go with their gut feelings and not plan ahead. It will take losing key employees without the safety net of a backup plan before they embrace workforce planning.
Detail – the very requirement of establishing necessary granularity in workforce planning results in many HR departments delaying its implementation. Job types must be distinguished and skillsets established. The level of hierarchy at which to plan has to be determined.
Forecasting – Always a challenge, most HR departments are weak at determining the risk for turnover and retirement.
In the end, these challenges must be overcome if workforce planning is to be the cornerstone of any company's HR department. Only then will it win the battle for top talent and maintain a vibrant succession plan.
Key Corporate Services is an industry leader in RPO and Engaged/Retained Search recruiting services. Contact us today to speak with one of our team members.