The benefits of Partnering with a Recruiting Specialist!
At Key Corporate Services, we've mentioned before that our specialists each recruit for a particular industry.  In other words, each recruiter is well connected within their industry and understands your industry as well as you do-or maybe even better.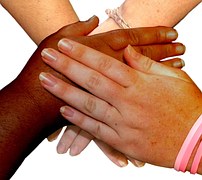 Companies that use us see working with our specialists as a MAJOR BENEFIT. They realize that, while there are a lot of staffing agencies out there to choose from, they all can't give you the same quality results.
We can identify at least four benefits a company has in working with a niche specialist focused on their particular industry:
Tap into a network of specialized talent.
Niche staffing firms work hard to find the most talented professionals in one very specific area. When you partner with Key Corporate Services, you can be certain we've not only identified the brightest talent in the field — we have also connected with them.  This translates into efficiency in time and money as the specialist knows exactly who to contact. We found that we have known the candidates we place with our clients an average of two years when we place them.  This demonstrates our commitment to build into our network not only active candidates but the happy, highly qualified candidate as well. Those candidates that are currently happy and doing a good job and not responding to LinkedIn messages will tell us what jobs could get their attention and we keep that information in our database so we know when we might entice them to consider changing.
We stay current on industry trends.
Our specialists focus on one specific area, allowing them to gain in-depth knowledge. These staffing professionals make it their job to know everything about the industry they represent. They attend key trade shows throughout the year to keep up-to-date on the latest business trends, hiring practices and any other issues impacting the field.
We will provide you insights on your local area.
Our specialists not only stay abreast of national industry trends, they also know about the local market, which gives companies a competitive advantage. Our staffing professionals are established in our community, so they know exactly where to find top talent. 
We are committed for the long term.
While lots of staffing firms simply want to fill your open position quickly to get a commission, Key Corporate Services treats you differently. We're more interested in establishing long-term relationships and become part of your company's future. This means you'll have a staffing partner who understands your company culture, strategic goals and the type of people you want on your team.
You, too, can enjoy these four benefits and more when you partner with us.  Give us a call today and let us go to work for you.
From The Key Corporate Services Blog Team