The Best Question to Ask to End Any Interview on a High Note!
Anyone who's interviewed knows there is one question that is bound to be asked. You have spent an exhausting amount of time, maybe an hour or more, telling the hiring manager all about yourself and hearing about the company. It is almost over, when the interviewer asks…
"So, are there any additional questions you have for me?"
This is your opportunity to make a memorable impression. And, leaving the interview on a high note always works in your favor. So, we recommend one question and one statement to end your interview.
This exchange would go like this…
"Debbie, I've really enjoyed getting to learn more about this opening and your company. I am extremely interested in joining your team or learning more about your company. Do you have any concerns about me that would prevent you from wanting me to join your team?"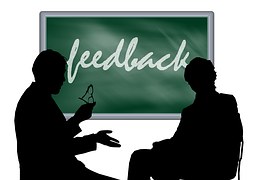 If they mention anything, use this time to resolve the concern. Take this as an opportunity to clarify a previous point, or to reiterate your experiences and skills in a persuasive way to resolve their concern. Now, you have done your job and made it very clear that you want this position.
By asking this question, the candidate is cleverly achieving several things. You are learning if there is any hesitation about you as a candidate and you are doing something that many people do not do. You are asking for the job or next step removing any doubt about what your feelings are about continuing the process with the company.
In a tight battle against the competition for the job, this just might be the extra effort that gets you the nod over rivals and lands you the job offer.
No one likes rejection. But, by asking the right question at the end of an interview and resolving any lingering doubts, you help the hiring manager feel confident in moving forward with you as the candidate of choice.
So, when the tables are turned and the interviewer asks, "Do you have any questions for me?" take advantage of this opportunity. Solicit any concerns and make it clear you want to go to the next step. This will make a positive impression with the hiring manager.