The value of Informational Interviews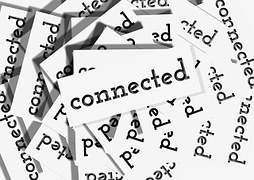 In the world of job-hunting, few people pursue the benefits of the Informational interview.   Certified career coach Cheryl Palmer explained what it is this way; "an informational interview is an informal meeting, which can take place in person or over the phone, where a job seeker asks for advise regarding a career path, an industry or a particular company."  
This type of interview is used to inform the job seeker.  But, it's power lies in the forging of connections even if it doesn't initially result in a job offer. It can yield valuable insight into the culture of the company, allow you an opportunity to observe the environment and mood of the employees there and uncover if it is a place you might want to work.
While securing an informational interview can be tough, it's well worth the effort.  The best way is to network with the people you already know in the industry.
Using a friend or colleague's referral, approach the hiring manager to request the informational interview.
If you don't have specific connections, use the social media sites of the company like LinkedIn to identify the HR contact.  Then, send an email or call them, and explain that you would appreciate a few minutes of their time to learn more about their industry, and you respect their opinion.
So, what should you ask in the informational interview?
You should not expect the interviewer to lead the conversation for you. So, prepare in advance. Know about the company's history. Have questions in mind you want answered. You want to get answers about an industry and career you are interested in.
Ask about the types of education and experience the company looks for in new employees. What are the keywords or buzz words to include in a resume or cover letter when job hunting in that industry?  Ask about trends, future opportunities, and salary ranges in the industry. Ask the interviewer "What traits do you look for when you're hiring?"
After the informational interview- what next?
-Follow up your interview with a thank you note to the interviewer.
-Perhaps, ask the interviewer if they could join your network on LinkedIn so you could stay in touch easily.
The value of informational interviews lies in the power to expand your network and knowledge of a specific industry or company.   This will help you become better informed and goal-directed. And, it just might make for a shorter job search!
From The Key Corporate Services Blog Team