4 Resume Tips for Accounting and Finance Job Seekers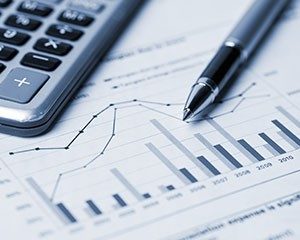 Trillions of dollars circulate annually through the financial services and accounting industries. The health of these sectors is a strong indicator of economic viability. When job openings are left unfilled, revenue is lost.
Key Corporate Services has built a sterling reputation for connecting quality applicants in these industries with organizations that require hard-working employees. Though relationships play an integral part in matching candidates with opportunities, job seeker resumes must impressively communicate credentials.
Here are 4 resume tips for accounting and finance job seekers:
Simplicity and Impact – Your resume shouldn't cause the reviewer to feel overwhelmed. Keep your information succinct, using bullets as needed, and don't pack in too much text. The reviewer should be able to scan your resume and absorb the salient information.
Lock In to Keywords – What are some of the most identifiable finance and accounting keywords that will give a reviewer the impression you're a potential fit? Matching your skills and experience to the terminology of an opportunity will help your resume get through any potential filters. Use keywords to stand out.
Your Pitch – Forget an objective statement. Instead, write a couple of sentences that boil down who you are and why you're the right fit. Reviewers may spend as little as 10 seconds perusing your resume. Pitch them on you and give them something to remember.
Quantify Success – Hiring managers like relatable stories. Your resume should offer something quantifiable that sticks with a reviewer. Did you reduce COGS by 2 percent over a 6 month period? Were you able to improve investment returns annually? Did you reduce balance sheet errors quarterly? When you deliver a quantifiable success, you exhibit concrete results
Need Help Finding Rights Finance or Accounting Job? Or Your Company's Next CEO?
Do you need help finding the best accounting and finance career opportunities? Does your organization have key positions in finance and accounting that you're struggling to fill? Key Corporate Services is an expert in accounting and finance recruitment and CEO executive search, with industry experts to assist you. Contact us today to learn how we can help with your job or talent search.