Could AI Help Develop the Next Blockbuster Drug? Maybe so!
Artificial Intelligence is generally defined as the science of making computers do things that require intelligence when done by humans. While the term dates to the 1950s, improvements in computing power have brought about a revolution in AI in the past five years. Alphabet, Amazon, Apple Facebook and Microsoft are all investing heavily in AI.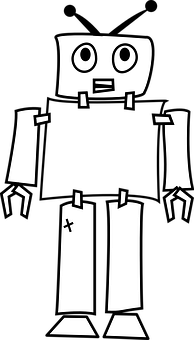 Big pharma is embracing AI
Big pharma is also turning to artificial intelligence to aid in the search for new medicines. GlaxoSmithKline (GSK) recently unveiled a new $43 million deal in the field. Other drug giants like Merck & Co., Johnson & Johnson and Sanofi are following suit. They all believe AI can help streamline the drug discovery process.
This movement begs the question many in the industry ask..
"Could the next blockbuster drug discovery be made using artificial intelligence?"
How AI is being used
Drug companies aim to harness the power of modern supercomputers to predict how molecules will behave and how likely they are to make a useful drug. They believe AI can save time and money on unnecessary tests. Some experts believe AI could reduce the discovery phase by one-quarter of the time and one-quarter of the cost.
As Andrew Hopkins, CEO of Exscientia, the company partnering with GSK explained "many large pharma companies are starting to realize the potential of this approach and how it can help improve efficiencies."
Many start-ups are jumping onboard in developing AI applications for pharma
There are a growing number of companies focused on artificial intelligence applications for pharma. Besides Exscientia, other firms include Berg, Numerate, twoXAR, Atomwise and BenevolentAI. They are seen as digital biotech's partnering with pharma. As AI technology expands, expect to see more such partnerships assisting big pharma in R&D.
The Key Corporate Services Pharmaceuticals and Biotech Executive Recruiters and Search team specialize in placing elite professionals within these industries across the US and Internationally, and we're currently seeking to hire the marketplace's top talent for our clients.