Attracting the Right Candidates: What Your Company Must Do
Key Corporate Services has been recruiting top candidates for companies since 2000. During those years, we've recruited in both robust job markets and weak job markets. Regardless of the economy, it's been our experience that clients should never take for granted the expectations of top candidates. Top candidates always have options, and they can generally afford to be picky about what jobs they apply to regardless of the current business climate.
Employers who are committed to attracting top candidates must continually work at making the recruiting and hiring process as simple, expeditious and convenient for candidates as possible.
So, what should your company do to ensure the interview process is easy and smooth for top candidates? We offer these suggestions:
Don't force candidates to wade through archaic, time-consuming online application forms just to send you their resume.
Too often, we see companies using laborious online application forms that are difficult to navigate and time-consuming to complete. One has to ask the question – "Why?" If a top candidate is interested in your company, shouldn't they be able to submit their resume and cover letter quickly and effortlessly without doing a lengthy application also?
Make your job descriptions clear and easy to understand.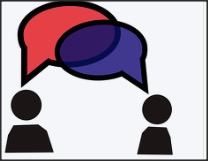 Bad job descriptions are a real problem with many companies. They may be antiquated, written long ago by people who never worked in the position. They are general in nature, lacking the specific performance-based metrics needed to be successful. Reading the vague jargon can leave the candidate wondering what qualifications are most important.
Salary IS important! So, discuss it early in the process
Most of us work for the money. Salary is important, so companies need to post or discuss proposed salaries associated with positions early in the process. Top candidates want to know and will appreciate the candor. Don't refuse to discuss what a position pays. This will be a turn-off to tier 1 candidates.
Time is valuable to top candidates- Respect it.
The last thing a company should do is canceling a scheduled interview with a top candidate. Never allow an interviewer to cancel because they forgot to block off time in their schedule or they got too busy for the interview. And don't keep the candidate waiting in the lobby when they have arrived on-schedule for their interview. This is a red flag to any top candidate.
Interview questions should be focused on the position being filled.
Interviews are best kept structured, with most questions geared to the position being filled. The same standardized questions should be asked of each candidate to keep the process fair to all. Keep questions specific to the position. Realize top candidates are here to talk about the position, their credentials, and what they can contribute.
Be transparent in the hiring process
When interviewing candidates, be truthful about the downsides of the position (difficult customers, long hours, etc.). After the interview, keep the candidate in the loop regarding their status. If unexpected delays occur in decisions relative to filling the position, keep the preferred candidate abreast of the delay.
Treat the interview as a two-way street
Be sure you ask top candidates if they have questions. Remember, top candidates are evaluating the company also. So, allow them to ask rigorous questions during the process.
Describe why your company is worth working for
This involves not only offering a very competitive salary and benefits but also providing a challenging work environment. Clearly describe the career paths available to top performers in this position. Explain the challenges and benefits associated with the position. Will there be opportunities for team participation and mentoring? How will the employee be recognized for good performance? And, what are the growth and educational opportunities in the position? All these considerations are important to top candidates when making a decision on a job.
In the end, companies that are committed to continuous improvement in their interviewing/hiring practices are the ones who will land the best candidates. And that's talent that will NOT be going to the competition!