The Trump Administration Could Mean FDA Reform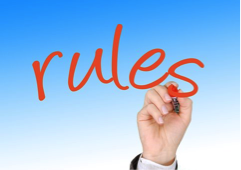 What this means is open to conjecture. It could simply mean supporting the reform efforts included in the 21st Century Cures Act implemented in December 2016. But, it also might signal a desire to focus on significant FDA change, reflecting a more conservative agenda supporting anti-regulation and pro-innovation.
While regulatory approvals have been streamlined by the FDA in recent years, this administration may want to advance these efforts even further. This could involve tweaking existing expedited approvals, reforming clinical trial standards, and greater integration of the patient voice into the benefit-risk decision-making process.
There's a revitalized focus on drug pricing
A favorite speech topic of Trump during his presidential campaign was accelerating approval of generic drugs. The focus is on driving down drug prices and increasing access to medicines. As part of this focus, some believe there will be Medicare negotiation of drug pricing in this new administration.
Existing initiatives that will likely be maintained
Bipartisan support for the National Cancer Moonshot will likely mean this initiative will continue unabated. This would include the FDA's Oncology Center of Excellence plans. So, too, are some changes driven by the new head of the FDA, Robert Califf. He has a long-term vision to create a system integrating clinical care and research to improve the evidence base for all medicines.
In the final analysis, an administration focused on anti-regulation and budget cutting may not be in the best interest of the FDA or the public. The FDA is different from other federal agencies. Pharma, together with patients and consumers, depends on an FDA that is well-resourced and well-staffed. While a political posture expounding the virtues of reducing regulations may have broad support, the regulatory overview afforded by the FDA works to ensure new innovative products are reviewed and approved in a rigorous and timely manner and that public trust in those products is maintained.