The Critical Importance of Employee Feedback in Retaining Talent
As an executive recruiter, Key Corporate Services' one of the greatest values offered to companies we serve lies in being able to minimize the time it takes to fill an open position. Most of our clients realize a vacant executive position can cost their company or firm hundreds of millions of dollars across all open and unfilled hiring needs.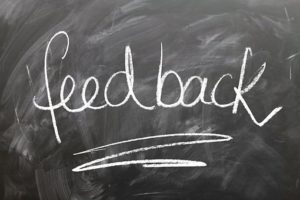 Still, many companies stumble once a new recruit is brought onboard by failing to properly develop, engage and retain the new employee. This results in dissatisfaction and disillusionment on the part of the individual. Feeling that they are left to swim for themselves, they may even end up leaving the company 12-18 months later.
So, what can companies do to ensure newly acquired talent sticks with the organization and becomes a long-term asset? We offer these thoughts:
Continuous channels of engagement are critical
Companies have to have systems in place to stay in tune with employees. These systems must provide channels for continuous feedback if they are to feel the company is truly interested in their professional development. And, the feedback must be frequent and consistent. Studies show this is especially critical for hew hires. According to Amanda Green, VP of executive search firm Becker Wright Consultants, "the first 90 days is a make it or break time for any new hire. Providing a feedback mechanism early on helps reinforce the culture of continuous feedback."
Engagement boosts a company's bottom line!
Involving them in consistent feedback is desired and appreciated by employees. It promotes a feeling of engagement with the company. Studies have shown that an engaged workforce has significant impact on the bottom line, boosting revenue growth up to two and a half times, depending on the level of engagement.
Feedback – integral to any succession planning
Any organization focused on succession planning must make ongoing engagement through feedback an important link in developing leaders at all levels. Feedback is critical to honing talent and building a leadership pipeline. It is the best way to develop potential. And, the companies that recognize this will have a real competitive advantage.