Reason to become an executive recruiter #1: You control your level of compensation
Previous post in series:
Reasons to become an executive recruiter: Introduction
Key Corporate Services is growing and searching for new talent! If this post sparks your interest, please read this job description and contact us.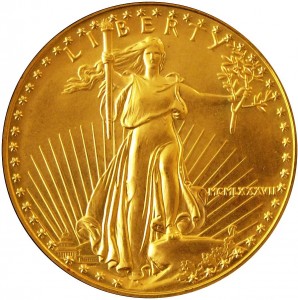 I purposely chose as the first reason to discuss one that many people already know. Let's get it out of the way: Executive recruiting can be a highly lucrative career. The reason why this is so lies in the win-win that excellent executive recruiting firms have established with their clients.
Consider the terms "human resources" and "human capital." It's been said many times, but the most important resources and capital in a company are not office furniture, production equipment, or even intangibles like brands and patents. No, people are key. Without the right talent, the company can't move forward, and it may very well move backward.
Companies need talent. Right now, many industries are starved for it. And because companies have a hard time finding executive talent, they compensate us to find it.
For our part, we bring to the table extensive knowledge of what constitutes talent and how to look for it, as well as an extensive network of talented people. We pride ourselves on knowing who is who in each of the industries we serve. We're consultants who present opportunities that can enhance peoples' careers. It's not easy to bring all this knowledge, skill, and ability together in one package, but we do. That's why we're so valuable to our clients.
We bring them the talent. They pay us a retainer and/or fee that, while substantial, represents only a small fraction of the value that the new talent will bring to the company. Win-win.
When you are an executive recruiter, you participate in this win-win. Joining a good firm gives you the chance to soak up the knowledge and skills you will need to succeed. Of course, you will also contribute your inborn positive behaviors and the skills and knowledge you have gained in your life. If you hit the ground running, you can earn a lot immediately. Or you can build up more gradually. Over the long term, the sky is truly the limit.
But notice the word "control" in the title of this post. The role of executive recruiter requires talent, drive, and consistent, daily effort. There are no substitutes for these. It is not a job in which one day your boss gives you an assignment, and another day you're surfing the Net with nothing to do. Rather, there is always something to do.
To the people who succeed in this business, this control is a good thing. They love being proactive; it's what gets them up in the morning. On the other hand, this aspect of the job is not appealing to people who like always to act on the instructions of others.
If you want to be truly in the driver's seat of your career with the opportunity to make a substantial income, then executive recruiter may be the job for you!
Matt
The Key Corporate Services Blog Team
Handy guide to our blog post series