Reason to become an executive recruiter #3: You don't have to be a road warrior
Previous posts in series:
Key Corporate Services is growing and searching for new talent! If this post sparks your interest, please read this job description and contact us.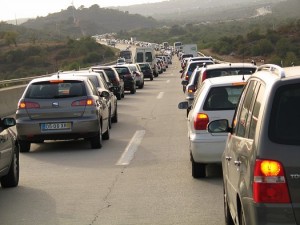 Now that I've covered the issue of compensation in two posts, I'm going to talk about some of the lesser-known positives of being an executive recruiter.
Key Corporate Services has one office, but the phone and email give us international reach. We communicate and build relationships primarily using these means of communication. People are sometimes surprised that the majority of our clients and candidates are located outside Indiana. We are located here primarily because our founders and managing partners Dave and Jeff have ties here. Plus, since one can choose any physical location to do executive recruiting, a city like Indianapolis is a great choice because of its low cost of living combined with lots of great amenities.
So the fact of the matter is that we don't travel very much. A few times a year we will go to conferences that are important to the industries we serve, but such travel tends to be fun and low-stress. Long hours in airplanes and automobiles and constantly worrying about flight schedules, rental cars, and hotel rooms–that's simply not our world.
On the other hand, some people enjoy the road warrior lifestyle and constantly traveling to different parts of the country on the company dime. In fact, some people take pride in how grueling that lifestyle can be.
But if you prefer working in a comfortable office and being in your own bed at night, executive recruiting may be the job for you!
Matt
The Key Corporate Services Blog Team
Handy guide to our blog post series