Reason to become an executive recruiter #4: You can work reasonable hours
Previous posts in series:
Key Corporate Services is growing and searching for new talent! If this post sparks your interest, please read this job description and contact us.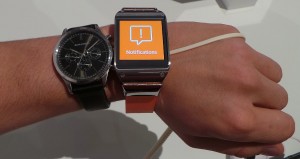 In the world of executive recruiting, our main focus is on talking to current and potential client companies and job candidates. Although we use email quite a bit to maintain and sometimes initiate conversations, the telephone is the primary way we get and keep in touch with people. Since we call people during weekday business hours, the natural tendency is to work a fairly reasonable schedule. Plus, as I noted in the preceding post in this series, we travel very little, so we are not burning time up away from home.
In order to succeed, you'll want to communicate with as many people as possible, so your time during the day tends to be spent on the phone. We have many clients in time zones to the west, so calling places like Texas and California or even other countries can stretch out your day a bit further (for example, you could be calling the West Coast as late as 8:00 p.m. Eastern Time if you worked in our Fishers office). For maximum efficiency, you'll also want to plan out carefully the time you spend doing other necessary tasks, such as reading resumes, training and reading for personal development, preparing behavioral interview questions, and so on.
The only downside to this aspect of our industry is that people can't hide behind long hours and other tokens of effort. Rather, it's all about performance.
If you want to be rewarded for performance without having to put in long hours just to impress, executive recruiting may be your style!
Matt
The Key Corporate Services Blog Team
Handy guide to our blog post series