The Providers' Role in Shouldering Rising Healthcare Costs
Pharmaceuticals and Biotech is one of Key Corporate Services major recruiting divisions. Our executive recruiters and search team specialize in placing elite professionals within these industries across the US and Internationally. Naturally, we keep abreast of industry-related issues such as the Affordable Care Act.
Anyone with health insurance probably knows about the uncertainty surrounding the Affordable Care Act and its long-term viability. Regardless of its future, it's a fact that more Americans will find themselves in health plans with considerable patient cost-sharing at the point of service. This means higher deductibles and copays.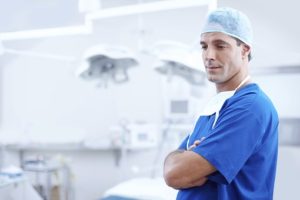 This trend toward higher deductibles and more limited plans is nothing new. For the last decade, the average deductible has grown from $818 in 2006 to $2,069 in 2015. It represents a steady shift of healthcare costs from payers toward patients.
While we all feel the pain of rising healthcare costs as consumers, one question many ask is "what is the role providers play in assuming some of the associated cost increases?"
Research shows that each uninsured person costs hospitals $900 per year. Calculations show patient out-of-pocket obligations for healthcare visits rose 20 percent between 2012 and 2016.
As high cost-sharing policies increasingly become the norm under ACA, physician revenue is expected to be adversely affected. The reality is, if a sick person feels they simply can't afford the deductible associated with a doctor's visit, they often will choose not to see the doctor.
Implications of rising patient cost-sharing on providers
The tax on providers from increased patient cost-sharing occurs against a backdrop of very slowly rising fees. Under the payment system outlined in the Medicare Access and CHIP Reauthorization Act of 2015, physician fees are scheduled to rise by 0.5 percent (before accounting for inflation) through 2019 and then to be flat through 2024 and beyond. A performance bonus system for high-performer physicians will result in a reduction in fees for low-scoring physicians. Combine this fee cut with rising losses associated with patients unable to pay because of higher deductibles and you have the perfect storm. Physicians may get frustrated and retire or limit access for patients who cannot pay for care. Provider consolidation may compound physician-related fiscal pressure. And, additional regulations might place new burdens on providers.
Provider solvency is paramount
Fiscal rewards need to be promoted among providers to capture efficiencies they create. Payment reform strategies may have drawbacks, but they serve to incentivize more efficient practice.
Pricing transparency is needed
Policies need to be implemented allowing for greater pricing transparency so providers know what they are allowed to charge patients before they arrive. This would also allow patients to know what their obligations are in advance. Discounts should be allowed for time-of-service payments.
Physicians need to get sophisticated about accessing insurance companies online to assess what patients will owe before they leave the office. As important, physicians will need to find ways to manage their practice costs.
Any replacement or revision of the ACA must consider patient and provider implications. With a complete picture and full accounting of the interdependencies involved, policy makers and providers can take actions to counter potentially negative impacts with innovative solutions.