Top 5 Mistakes People Make When Looking for a New Job
Like other executive recruiters, Key Corporate Services measures success by the number of successful, long-term matches we make between employers and candidates.  While some of the matches happen fast and are smooth, many require time. Connecting the perfect candidate to the ideal company sometimes takes multiple attempts.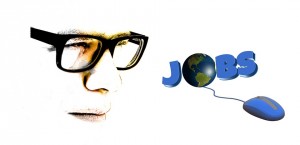 There are many ways to give yourself the best odds when you're looking for a job — and just as many ways to ruin them. Here are five common mistakes that people make that keep them from getting the job of their dreams.
Apply Without a Plan
Don't fall prey to the attitude that you must to any job available. Some desperate job seekers assume this approach will increase their chances of finding something that will work. Don't sell yourself short! Instead, go after only those jobs you really want. If your skills are lacking, determine exactly what you need to learn in order to make yourself qualified.
Present an ineffective Laundry-List Resume
A powerful resume is a must. If you don't know if your resume qualifies, pay a professional to write it for you. It needs to "shout "quantifiable achievements, skills, and experiences. In short, it's the actions/accomplishments clearly defined on the resume that make you compelling and unique to the reader.
Ignore Your Online Presence
If your nature is to NOT be "social" on social media, get over it! The fact is, a professional online presence can be a big plus when you're looking for a job. Have a vibrant LinkedIn profile and multiple connections. This shows hiring managers you are plugged-in and keeping up with changes in the industry.
Don't Research the Company
Believe it or not, many people applying for jobs don't take the time to even research the company. How can you know whether you even want to work for them if you don't know the company mission or something about its culture? Review the company website and social sites for revealing commentary by officers and employees.
Underestimate Your Value
Sell yourself based on the value you bring to the table. Know in advance what you deserve in pay, your expectations being based on the market research you've already done for similar positions. You don't want to settle for less than you deserve. Doing so only sets you up for disappointment down the road.