What Makes a Great Pharmaceutical Recruiter
How Our Experience Can Help You Land A New Job or A New Employee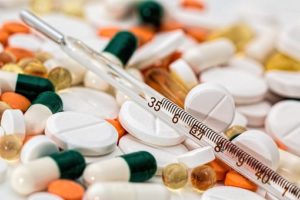 The pharmaceutical and biotech industries continue to expand. As new medical innovations are discovered, these industries require the best, brightest, and most specialized candidates. Identifying the applicants who are an ideal fit for companies in this space necessitates that you have a partner that can hone in on the most promising job seekers.
Large portions of the funds generated by pharmaceutical sales are re-invested in research and development, which helps create new jobs. Many virtual and emerging pharmaceutical and biotech firms focused on research are among the most influential and successful organizations worldwide.
Key Corporate Services is an executive recruiting firm with a focus on the pharmaceutical and biotech industries. Using our deep network of relationships and strategic partners both in the United States and internationally, we're able to uncover the most promising talent for vital openings. We actively help organizations fill positions in:
Biopharmaceutical
Biotechnology
Contract Research
Contract, Toll, and Custom Manufacturing
Pharmaceutical and Nutraceutical Ingredients
Pharmaceutical and Nutraceutical Manufacturers
Vitamins and Dietary Supplements
And More
What makes Key Corporate Services so unique in serving clients in these industries includes the following:
Proven Results – Key Corporate Services has been a primary source of quality candidates for organizations in pharmaceuticals and biotech for more than 2 decades. Our long-term relationships have enabled us to connect directly with decision makers within companies, shortening the timeline for filling important roles. We have earned the trust of organizations in these industries by consistently presenting high quality talent. By quickly connecting candidates with employers, open positions don't stay that way for long.
Perspective – Sometimes how a role is communicated on paper isn't necessarily what the job will ultimately entail. Recruiters at Key Corporate Services bring extensive experience and a comprehensive understanding of these industries to connect the dots between outstanding candidates and the expectations of a hiring manager. By bridging the two, we're able to offer a unique, but clear, perspective on where synergies exist and how candidates can best meet the needs of the prospective employer.
Tenacity – Realtors jump for joy when a home they're selling gets multiple offers on the same day. But when a house sits on the market for a month or two, they might move on to properties that offer more of an immediate win. Meanwhile, buyers and sellers are left wanting. Some recruiters are the same. If they can't fill a role quickly, they shift focus to other customers. At Key Corporate Services, we don't take our foot off the pedal. Our dedication to finding the right candidates for key positions does not and will not waver. A tenacious attitude is often necessary to unlock the best match between candidates and an employer.
Need Help Finding the Top Pharma and Biotech Talent? Or the Right Job Fit?
Are you a hiring manager in the pharmaceuticals or biotech space? Perhaps you're a qualified candidate in the life sciences. Key Corporate Services can make a difference in your executive search process. To learn more about our executive search and placement services and how we can assist you, contact us today.