4 Tips for Finding the Best Pharmaceutical and Biotech Recruiter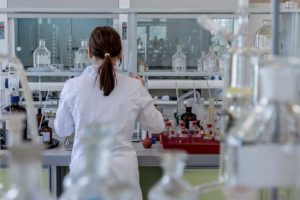 The pace of scientific breakthroughs continues to quicken. The rapid discovery of new medical innovations necessitates organizations in the biotech and pharmaceutical industries continuously attract the top talent in the market. But finding the right candidates who align with your company goals, expectations, and culture requires partnering with an executive search firm that has access to premier applicants and understands your long-term business strategies.
Here are 4 tips for finding the best biotech and pharmaceutical executive recruiters:
Demand Proof – How do you know the executive search firm you're considering can deliver success for your business? Demand proof. Approach the decision as if you're interviewing to fill a current opening. Insist the firm show you successful case studies or provide testimonials that provide evidence they can deliver as promised. After all, past performance is a strong indicator of future success.
Question the Relationships – Relationships are the foundation of all successful business. An executive recruitment firm must have solid relationships with partners around the globe. Find out how each biotech and pharma headhunter builds relationships and what they do to maintain their strength.
Understand the Differentiators – What makes one executive search firm stand out in their industry? As in any vertical, companies must be able to communicate what makes them different from the competition. Is it certain processes? Perhaps it has more to do with decades of building and cultivating relationships? The representative from the search firm should be able to provide a clear picture of the company's unique differentiators.
Solidify Industrial Expertise – Executive search firms can say they specialize in certain industries, but it doesn't hurt to verify. Big pharma and biotech continue to grow, and new companies are springing up all the time. Your executive recruitment firm should be able to show you how they've worked with companies in these verticals, and in what areas. Do they specialize in scientific or regulatory affairs? Have they had success in biostatistics or pharmacokinetics? Are their relationships more established in scientific devices as opposed to drug development? Dig deep – you want a firm that understands the nuance of the industries.
At Key Corporate Services, we're able to focus on the pharmaceutical and biotech industries by maximizing our established network of relationships and strategic partners worldwide. As a result, we have access to the most promising talent for key industry openings. Organizations rely on us to fill positions in:
Biopharmaceutical
Biotechnology
Contract Research
Contract, Toll, and Custom Manufacturing
Pharmaceutical and Nutraceutical Ingredients
Pharmaceutical and Nutraceutical Manufacturers
Vitamins and Dietary Supplements
And More
To learn more about how we can help your business connect with the top talent in the biotech and pharmaceutical space, contact us today.
In addition to our expertise in biotech and pharma, Key Corporate Services has recruiters that are experienced in the food ingredients, engineering and manufacturing, finance and accounting, and industrial chemicals. We've helped many, and look forward to helping you with your next job placement.