The Critical Role SEO Plays in any Executive Job Search!
At Key Corporate Services, we know the importance a robust online presence by job applicants can have in attracting recruiters and employers. By robust, we're talking about a diverse, personal branding describing you in ways that make you stand out from the average "online" clutter of the competition. And just as important to a great personal branding is using SEO (Search Engine Optimization) techniques to make sure your online presence is easy to find. When a recruiter searches Google, Bing, LinkedIn, etc., you want YOUR information to pop up on the screen.
You Have to Know how SEO works
The purpose of any search engine is to return the most relevant results to any search. And, that relevancy is measured in two basic ways, by the quality of the content available and the keywords and phrases that are the closest match to the search.
When anyone searches online, they search by certain words (keywords) to see what comes up, such as "plumber, city, and state".
Recruiters and hiring managers use search engines the same way. In this scenario, they search on keywords relevant to the kind of candidate they are seeking, such as "Information Technology Executive", "Project Manager", etc.
It's imperative that any job applicant understand the keywords associated with the position they are seeking and include those keywords and phrases in their online branding content.
"But how do I find those keywords and phrases," you ask?
Job applicants can find keywords and phrases associated with the companies they are targeting by reviewing the company's website and social media sites. Look at the careers and positions currently available, focusing on the experience and skills described for positions. You will see keywords and phrases repeated again and again. Those are the keywords you need to include in your own online personal branding.
Other Considerations They Keep in Mind
Location of keywords DOES matter! As a general rule, try placing keywords and phrases towards the top of your online branding content. LinkedIn places a high value on the professional headline. So, include a keyword or phrase there.
Watch your spelling- The last thing you want to do is misspell a keyword or phrase. If your keyword is "Chief Financal Officer", that misspelling could keep a search engine from finding you.
Be aware o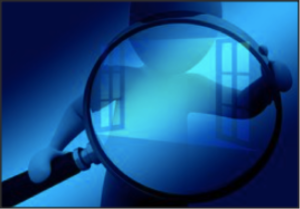 f the Applicant Tracking System – If you are applying for a job and sending your resume, knowing how the ATS of the company's HR department works will help your resume sail through the pre-screening process and land on the hiring manager's desk. Such systems look for keywords and phrases as well as the frequency of those keywords and phrases. So, you want your keywords to be sprinkled throughout your online content, not just near the top.
If you take the time to build your online branding content in a way that is SEO friendly, you will be miles ahead of the competition when it comes to landing that perfect job.
And, after all, isn't that what you want?