How Interviewing with a Recruiter Compares to Interviewing with a Prospective Employer
Not all job interview opportunities are the same.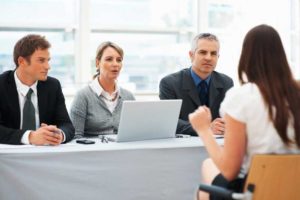 Candidates often walk into an interview with a recruiter or prospective employer with a streamlined mindset. You expect certain types of questions and you're practiced in providing the answers you think the interviewer wants to hear. While there are a few similarities between the two situations, approaching them without understanding the differing expectations from the person conducting the interview can lead to a negative outcome.
The first step in your preparation is accepting the aspects of an interview that are often the same:
Be Professional – Regardless of who is conducting the interview – a recruiter or company human resources representative – you must present yourself with the utmost professionalism. Be respectful and attentive, while listening and engaging appropriately. Don't schedule a phone call when your children or pets are noisy in the background. Approach each conversation as your one opportunity to provide a positive representation of your background and skills
Be Prepared – Send your resume early so the interviewer has time to review. And during the interview, have your career narrative established so you can thoroughly discuss your background, experiences, and, most importantly, what solutions you can provide to a company that would make you a valuable asset. You want to tell your story and make it as compelling as you can.
After you have established which areas of the interviewing process align across each situation, you must address the steps that will likely be different:
Trust the Process – A recruiter isn't the person hiring you for a role. Their focus is to assess your background and career achievements, and then use that information to best position you for opportunities available. A recruiter needs to understand what matters to you, including the size of a company, culture, growth opportunities, and whether you're open to relocation. Are you motivated by salary increases or bonus potential, or are you more interested in exploring new industries? By engaging with a recruiter, you're asking that person to build a relationship with you and to be your shepherd in the job search.
Confirm Your Commitment – A recruiter takes the time to also establish relationships with organizations and high-level representatives within those companies. Applicants will have tasks they must complete during the job search process and they're expected to meet those deadlines. You bear most of the responsibility for the success of your search process.
Treat Every Interaction as an Opportunity – Not every opportunity a recruiter presents will be a good fit, but look at the conversation as a way of educating the recruiter. Maintaining communication and an open dialog keeps you top of mind as new possibilities are presented. By working with an executive recruiter, you're entering into a partnership that, when successful, is mutually beneficial. Remember, you want every interaction to leave a positive impression.
Working with an executive recruiting agency like Key Corporate Service can open doors to opportunities you likely wouldn't find in a direct-to-employer job search. By understanding the differences between the interviewing processes, you can build a long-term, rewarding relationship with a recruiter while positioning yourself for greater success.
Key Corporate Services has recruiters that are experienced in the biotech and pharma, food ingredients, engineering and manufacturing, finance and accounting, and industrial chemicals. We've helped many, and look forward to helping you with your next job placement.
To learn more about how we assist candidates seeking their next executive level opportunity, contact us today. Or, discover more of our candidate resources.