Pharma Interviewees: The Good Ones Know Pending Industry Legislation!
Any candidate interviewing for a job in their respective field must be aware of legislative issues pending at the state and federal level that might affect their specialty. An intimate knowledge of these issues can only benefit the candidate.
Interviewers always appreciate candidates who know and discuss trends and industry-affecting legislation impacting their business during the interview. It marks the candidate as someone who has done their research and understands issues facing the industry. Such is the case in Pharma with the recent enactment of the 21st Century Cures Act.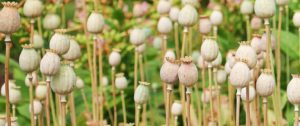 This monumental piece of legislation was passed by Congress and signed into law by President Obama on Dec 13, 2016. Had a candidate interviewed any time during the last year prior to its passage, it would certainly have been beneficial to know the pros and cons of this legislation. Such understanding would make for good conversation in any interview and strengthen the image of the candidate since they demonstrated knowledge about this key legislation in the following areas:
Benefits of the legislation
The bill promises more than $6 billion dollars over the next few years for medical research and to fight the opioid epidemic. The bill instructs the FDA to help drug and device companies get their products on the market more quickly.
Concerns about the legislation
The $6 billion promised does not provide guarantees that the money will actually be used for that purpose. There is a concern this legislation loosens and lowers the very scientific standards that have made FDA approval the gold standard for the rest of the world.
Who are the Proponents and Opponents?
More than 1450 lobbyists pushed to get this bill passed. They included patient groups, prescription drug and medical device companies. Also, universities and medical schools who desire more funding for medical research.
Opponents included physician groups, the AMA, dozens of nonprofit groups, and HIV/AIDS activists concerned about the bill not doing enough to make sure treatments are safe and effective.
In short, interviewees must be intimately familiar with the "BIG" issues facing Pharma. It will set them apart from competitors and aid in their selection as candidate of choice.
As a leading executive recruiter, Key Corporate Services has targeted relationships with many top companies in Pharma & Biotech. Contact us today to speak with one of our team members.