Interviewing a Technical Job Candidate–When You're Not a Techie!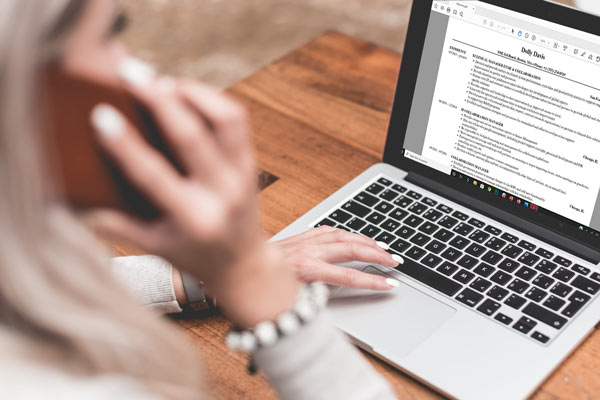 HR directors working in biotech and pharma sectors face some unique challenges. Though experts in human resources and the topics that come under its purview such as insurance and company policy, many HR professionals working in pharma today do not come to their work with a wide range of scientific or technical experience. Without substantial experience in eclinical work, for example, HR managers may find it difficult to effectively interview prospective job candidates. If you find yourself in this type of situation, the following information can help.
Work Closely with Technical Staff
When working in HR for a biotech / pharma company or contract research organization (CRO), you'll need to work closely with the company's managers–specifically, departmental managers. After all, it's your job to locate and present these managers with viable candidates that can fill the vacancy in their team. To that end, you need to understand the skill sets that a candidate must possess, the level of experience needed, and, of course, the ins and outs of the position that they will be assuming. In short, you need to begin by interviewing the manager in question to better understand the position that needs filling and what they believe are essential traits / skills, like clinical data management, that successful candidates interviewing for clinical development jobs should have.
Don't Let the Technology Inhibit You
When interviewing biopharmaceutical job candidates, it's natural to focus a hefty portion of the interview on technology-related topics, but don't underestimate the importance of what you already know when it comes to candidate evaluation. Assuming the candidate before you has the appropriate skill sets and scientific background–then what? It's up to you to differentiate qualified candidates from one another in order to narrow the pool.
Rely on behavioral interview questions to help you evaluate technical candidates. For example, the open position is pre-sales engineer – eclinical technology and you're interviewing business development candidates with knowledge of electronic data capture, R&D, and the CRO industry. Revert to standard sales behavioral interview questions like "Give an example of when you had to change your approach to a prospect because the initial one failed." These questions will provide you with a wealth of information about the person in front of you–their work ethic, their approach to work, their ability to problem solve or work in a team. You're looking for a person who can integrate with your workforce, and that involves far more than their technical prowess.
Work with Recruiting Firm Specializing in Biopharmaceuticals
If you find yourself in a position where the lion's share of the candidate selection is on you and you could benefit from partnering with recruiters who specialize in your field and help you to confidently proceed with interviews, rely on an industry-focused recruiting agency for help. Key Corporate Services (KCS) has such an industry specific focus. We recruit for the biotech, pharmaceuticals, and chemicals sectors. In short, we have the technical and scientific experience needed to help companies in the industry locate ideal candidates for their open positions. We can help you find the right candidates and help you craft a list of appropriate interview questions.
In short, you don't have to be a techie to effectively interview a technical candidate. The key is to tap helpful resources before you begin the interview process. In time, you'll develop your own experience interviewing eclinical job applicants complemented by your human resources background and skills.
Since 2000, Key Corporate Services specializes in executive search and placement for the finance and accounting, pharmaceuticals and biotech, manufacturing/engineering, industrial chemicals, and food ingredients industries.