Buckle Up – Turbulent Labor Market Ahead in Pharmaceutical & Biotech Manufacturing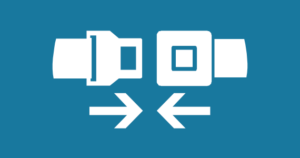 Leverage. Those exploring the job market in the life sciences and biotechnology industries have it, and all signs point to them not giving it up any time soon.
According to recent employment data from the U.S. Labor Department, unemployment is at its lowest point in nearly 50 years, and the pharma and biotech labor markets are no different. Though good news for people seeking new opportunities, pharmaceutical and life science companies are in for a fight to attract and retain the best talent. A shortage of qualified labor may be on the way as job openings outpace qualified candidates.
A recent Randstad workplace trends guide about the life sciences and pharma industries noted that one of the biggest obstacles for organizations needing to fill open positions is decreasing the time required to fill those openings. On average, hiring managers are looking at a 3 to 4 months of recruitment time to fill non-C-suite positions. That number is expected to only increase as the labor market continues to tighten. Even more alarming – as positions stay open, company profits suffer. By some estimates, organizations lose as much as $500 per day due to unfilled roles.
While systemic issues in the life sciences and pharma industries will require greater insight, hiring managers can combat the effects of potential long-term open positions by working with a well-connected executive search firm. Key Corporate Services are experts in pharmaceutical & biotech recruiting, and offers solutions not available through a traditional HR-based hiring process. Organizations can fill open positions more quickly by relying on our established processes, efficiency, experiences, and industry credibility.
Is your organization prepared for the turbulent labor market on the horizon for the biotech and pharma manufacturing industries? Contact us today to learn how we can help.
Key Corporate Services has established itself as a premier, niche recruiting firm focused in industrial chemicals, pharmaceutical and biotech, food ingredients, manufacturing and engineering, and finance and accounting.