5 Great Engineering Candidate Interview Questions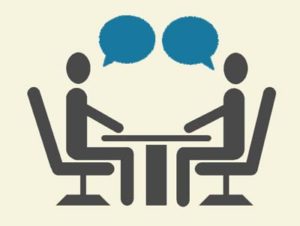 Engineers are skilled experts. But being studied or experienced in a specific form of engineering – civil, mechanical, chemical, and so on – doesn't necessarily mean a candidate is the right fit when other, less concrete aspects of the role are in play. The process of interviewing an engineer requires a skillful touch. Here are 5 great engineering candidate interview questions:
Why did you choose to be a [field area] engineer? – Get to the heart of the candidate early. What was it about their field of engineering that struck them as most compelling? You the candidate to open up, and they should be able to articulate their journey to their current point on their career path.

What differentiates you from other candidates?

– Give the interviewee an opening to make their sales pitch, but phrase it so they have to point out how their skill set makes them different than other applicants. You'll be able to filter out the canned responses in a heartbeat.

How do you build relationships?

– Even the smartest people in the world have difficulty succeeding when they can't build relationships. You assume the candidate has technical expertise, but can that person mesh well with others and align with company culture?

Tell me about a time you took on a leadership role.

– Not necessarily a question, but a way to gain insight into the candidate and whether they have the ability to rise to expectations. This question also gets the candidate talking if the answers have been too succinct.

Describe your ideal work environment.

– Again, you're asking the candidate to open up, but this question provides you an opportunity to gain insight into their company fit.
Is your organization looking to fill openings in the engineering field? Contact us today!
Key Corporate Services provides experienced engineering recruiters. In addition to engineering, we also are also experts in the following industries: industrial chemicals, pharma & biotech, food ingredients, finance and accounting, and manufacturing. Look to Key Corporate Services as your valued executive search firm and partner.