Stand Out – How to Make Recruiters Sit Up and Notice Your Worth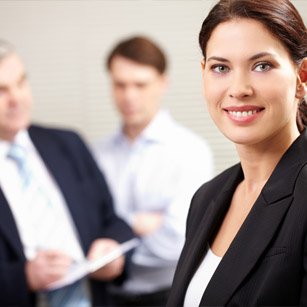 A robust job market means standing out from the crowd can require a little extra muscle. Recruiters receive a barrage of resumes daily, so making your online presence glisten takes some effort. Here's how you can help your job seeking cause and impress recruiters looking to fill roles:
Use LinkedIn Religiously – LinkedIn has become the primary online platform for boosting your career. If you're not capitalizing on the tools available through the service, you're missing out greatly. Build a solid profile, update it often, and use it to connect with others in your industry.
Proactively Communicate with Recruiters – Not all recruiters are the same. You want to align with the best recruiters in your industry by reaching out and letting them know why you should be on their radar. And if recruiters in your industry reach out to you, respond and build a relationship. You never know who is going to have that next great opportunity to catapult your career. If you get referrals, don't let them die on the vine; connect and nurture.
Participate in Industry Groups – You increase your chances of being found be being an active participant in industry-specific groups and associations. Chat online when you can. Go to trade events, if possible. Some networkers even attend local trade events to find new candidates. The higher your profile in an industry, the greater your potential opportunities.
Blending a high volume of networking connections with proactive efforts will lead to success when you're trying to catch the eye of a top-tier recruiter. Being open, responsive, and cooperative is impressive, and your reputation will benefit.
To learn more about what Key Corporate Services looks for in a recruiting relationship, connect with us today.
Serving the finance and accounting, pharmaceutical and biotechnology, engineering and manufacturing, food ingredients, and industrial chemical industries, Key Corporate Services has established itself as a premier, niche recruiting firm.