LinkedIn: Enhance your visibility and recruiter's impact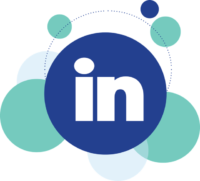 When first partnering with a KCS recruiter, there isn't one standard spiel candidates receive. It's more about preparing for interviews, or actually doing the first interview. Candidates who haven't had a position change in almost a decade often require assistance in preparing for an interview and their resume may not be as tailored to the position as a candidate who has made a switch recently. What Jeff Wilson, one of our founders, wishes everyone would know is that LinkedIn will help you and the recruiter if your profile is up-to-date and you share the correct information.
The LinkedIn Difference
LinkedIn isn't just one of the fastest ways for a job seeker to get found. It has also become a primary source for both corporate recruiters and independent, third-party recruiters to identify candidates who fit open opportunities.
The key, however, is to understand how to craft your profile for visibility.
Focus on Profile: Professionals invest time into creating a good profile. You are more than just a name, title, and education. You need to add clarity about who you are, your experiences, and career story. The more connections, groups, and associations you belong to, the greater the likelihood you'll be found by recruiters and hiring managers.
Be Succinct: You don't have to overly simplify your professional history, but you do need to clearly convey what you do and how you do it. Corporate recruiters, talent acquisition representatives, and independent recruiters are often the first to read your profile or resume. Since your profile is one of hundreds or thousands of profiles being reviewed, you can't afford your language to be too technical, detailed, or incomprehensible because of an overreliance on industry jargon. That means staying away from company-specific language and hard to parse acronyms. Keep it simple.
Understand the Social Media Difference: We live in a world where social media is ubiquitous. Your LinkedIn profile shouldn't be like Facebook or Instagram. You must use a professional image, which includes having a nice looking headshot photo. Your family, pets, and other people should not be used in your profile picture.
LinkedIn Must-Haves
To optimize your LinkedIn profile, you need the following:
A clear profile that talks about you, your professional experiences, education, and noteworthy achievements; information about related hobbies and activities is acceptable as that information helps to paint a fuller picture of you as an individual
Quantifiable data that tells a story of what you achieved, how you did so, and the positive outcomes (increased profitability, improved sales, reduced costs, and so on)
Becoming a member of industry groups provides not only a wealth of worthwhile connections, but increased visibility – this is critical if you want to be found!
Be active on the platform, such as following companies you're interested in learning about and connecting with others
Updating your profile regularly, especially immediately after you've accepted a new role
Impressing Recruiters
Are you looking to build a meaningful, long-term relationship with an executive recruiter? Contact us today to learn more about how Key Corporate Services can help you find your next opportunity.
You can build a quality, long-term relationship with an executive recruiter by following these steps:
Engage in conversation by returning their emails or phone calls
Actively update your profile and resume
Solicit feedback when possible to clarify how opportunities align with goals
Contract with a resume writer if yours seems unimpressive – recruiters are experts on matching candidates to roles, not writing
Be proactive and responsible
Be curious and display emotional intelligence – confidence and ability to fit into company culture are often as important as skills
Be a resource for viable candidates if you're not qualified or interested in the opportunity.  This will set you apart from others who don't engage with recruiters and could lead to better options for you later.
Are you looking to build a meaningful, long-term relationship with an executive recruiter? Contact us today to learn more about how Key Corporate Services can help you find your next opportunity.
Since 2000, Key Corporate Services has been focused on matching employers with candidates in the biotech and pharma, manufacturing and engineering, industrial chemicals, food ingredients, and finance and accounting industries across the nation.