Overcoming Five Executive Search Pain Points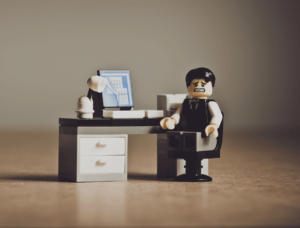 Low unemployment. Open positions. Attracting and retaining top-tier talent. All hover near the top of the executive search recruiter's list of clients' pain points. When the market favors the applicant, connecting the right job-seeker with the ideal opportunity can take a substantial amount of time and effort. Fortunately, by working with the right executive search firm, you can overcome many of the concerns that plague the industry:
Stale Methods

– The firm you partner with to fill open roles needs to be proactive and forward thinking, with an understanding of how today's prospective employees expect to be courted. Candidates have the leverage, so yesterday's tactics of matching resumes to job descriptions and connecting the dots no longer works. Focusing on relationships and how today's talent pool wants to receive communication is paramount.

Lack of Speed Versus Competition

– Your competitors are all on the lookout for the best applicants. The search firm that your company partners with must be quick and decisive – finding candidates and building the attraction from the start. Delay and you're out of the game before it even begins.

Building a Bullpen

– Smart headhunters and recruiting firms don't wait until they have a role to fill before finding high-quality candidates to add to their talent portfolio. You want a partner who is actively looking for the best and brightest so when opportunities arise, no time is wasted.

Culture and Diversity – Job seekers are interested in more than just salary and benefits – though those do start the conversation. They want to know about the company culture, whether it's a progressive company environment, and how their particular skill set will mesh with the organization. You want a recruitment firm that can communicate your company's mission, vision, and goals in a way that truly excites candidates.
Retention

– The workforce is changing, and applicants won't hesitate to seek a new opportunity if they feel undervalued or perceive a lack of growth. You must work with your executive search firm to proactively build the case for why a role with a company is an ideal long-term move. The cost of replacing candidates continues to rise, which is why retention is so crucial.
What pain points are currently facing your organization? Connect with us today to learn more about how we can help.
Key Corporate Services can help with your executive search in any of the industries we specialize in: finance and accounting, food ingredients, industrial chemicals, manufacturing and engineering, and biotech and pharmaceutical.