The Cost of Not Hiring an Executive Search Firm
The equation is simple: Unfilled senior level positions in an organization equals lost revenue. The longer a key role within a company stays open, opportunities are lost. Concurrently, existing employees are burdened with added responsibilities, which can lead to a negative impact on morale and culture.
Benefits of Hiring an Executive Search Firm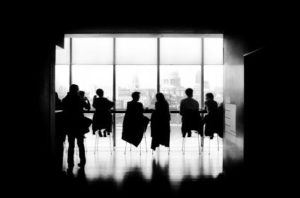 In some industries – like Pharmaceuticals and Biotech, Manufacturing and Engineering, Industrial Chemicals, and Finance and Accounting to name a few – positions that remain open for extended periods of time may collect a perception as being a difficult fit. Qualified candidates could decide to stay away, and a negative cycle ensues.
You can avoid reaching a point of desperation by hiring an executive search firm like Key Corporate Services to manage the process and solve the problem. Our process includes:
Leverage existing relationships to rapidly identify quality candidates
Maximize their established network to lock in on applicants who are an ideal fit
Save you time digging through resumes and reduce the burden placed on an overworked human resources department
Appreciate your financial position and work with you to reach a mutually beneficial outcome
Provide comprehensive management of the hiring process to enable you and your organization to focus on the immediate tasks at hand
Deliver a process that has realized successful results over a long period of time
Is your organization struggling to find the right candidates for open positions? Contact Key Corporate Services today to learn how we can help you eliminate the burden and find the ideal personnel for your business.