Manufacturing's Next Wave and the Impact on Recruiting Talent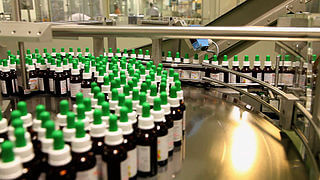 The cost of labor is changing. In the past, companies in many industries saw clear economic advantages to sending labor-intensive processes overseas. But as costs have risen in China and Mexico, technological efficiencies must continue to grow. Organizations that recognize opportunities to maximize synergies to improve speed to market on an international scale are the ones that separate themselves in the tightening market.
Capitalizing on the changing manufacturing landscape requires investment in innovation. And innovation is a direct result of identifying, recruiting, and contracting the best people. As the next wave of manufacturing takes hold, businesses must take greater steps to finding the talent that will separate their business from the competition. What makes your corporation stand out?
Dedication to Capital – Success doesn't occur in a vacuum. Businesses must accept that the brightest talent expects proper compensation and a belief the company knows how to accurately implement the tools for optimizing capital.
Community of Success – Most top-tier talent understand the best outcomes occur when a like-minded team excels at accomplishing defined goals. Your leaders need to be able to mold the talent that surrounds them to reach critical success factors. Hindrance or an unwillingness to provide the necessary pieces required – be it technology or headcount – sends a negative message.
Appreciation of Ideas – Manufacturing jobs may not return to U.S. shores, but companies based here can leverage the advantages of cutting-edge technological processes, innovation, and highly skilled and educated employees to slingshot their efforts to new levels of success. Methodologies that encourage ideas to flourish must be savored.
As the manufacturing landscape changes, are you exploring the right talent pool for your key chemical, food ingredient, biotech, and pharmaceutical job openings? Contact Key Corporate Services today to learn how we can help.
About Key Corporate Services
Key Corporate Services is a leading retained search and job search headhunting firm specializing in the following industries: industrial chemicals, pharma & biotech, food ingredients, finance and accounting, manufacturing and engineering.